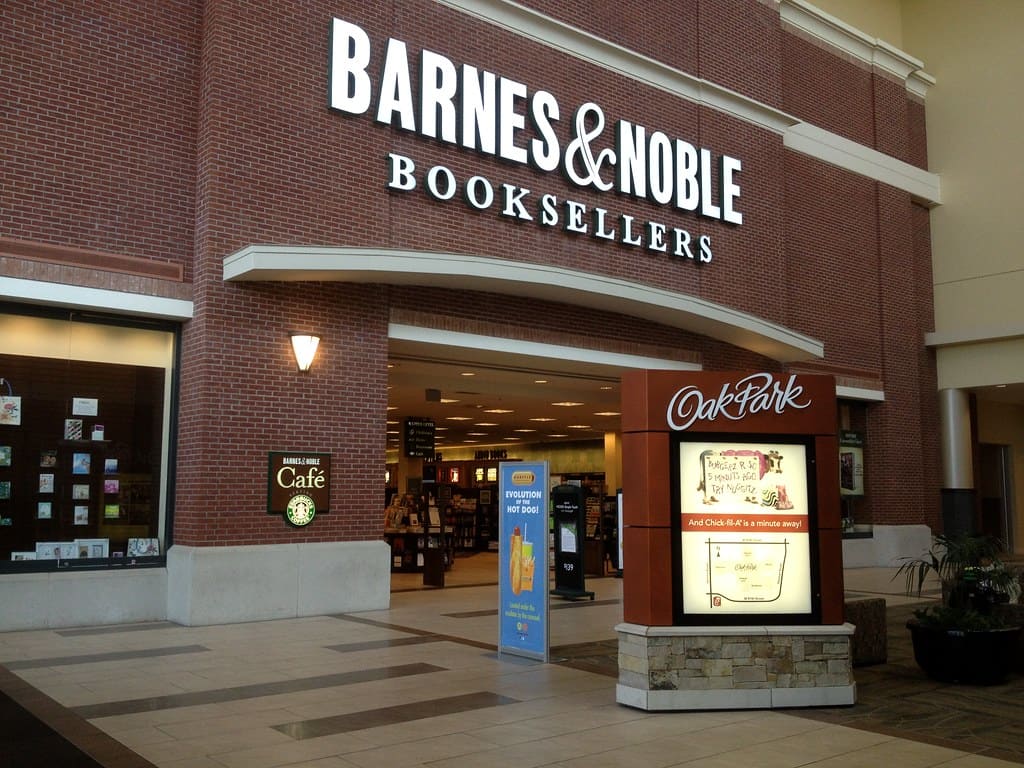 Barnes & Noble is a Fortune 1000 company and is the bookseller with the largest number of retail outlets in the U.S.A. Its services and products including books, eBooks, magazines, toys and games, music, DVDs, etc. make it one of the largest retail stores in the States.
In addition, many of its outlets contain the café, which serves Starbucks coffee and many other consumables. Barnes & Noble went online even before Amazon did and was the first bookstore to advertise on television. Barnes & Noble WiFi is something that is a gift from the company to the people.
Barnes & Noble Wi-Fi
Barnes & Noble bookstores have collaborated with AT&T and are now offering free of cost access of wireless internet to everyone and the majority of them are already hotspot through AT&T. You can no longer pay for WiFi access at Barnes & Noble's bookstores, as it is completely free now.
Having more than 777 stores across the country suddenly switched to a free, unlimited WiFi service for customers. Before this, the very chain charged about $4 for two hours of internet access.
These stores with a focus on expanding customer awareness of their burgeoning e-book library have started offering free access via WiFi. They hope that this will encourage customers to buy more digital content for portable, digital readers.
All coffee shop and bookstore lovers definitely have another reason to visit and stay there now. Since 2005, AT&T access has been a subscription-based affair, but now the companies announced that WiFi has gone complimentary.
Users with WiFi-equipped phones and laptops can now surf the internet in these stores without having to pay a single penny. It is not required, but the company hopes you will buy a book or magazine while you are there.
This all happened right after the launch of the BN e-book store with almost 200,000+ titles for sale and half million available free through Google Books. They are now promoting their own e-Books as well through the service via the Life-hacker app.
They even launched an app for the phones, which included a coupon for a free drink at in-store cafes. The push service is opt-in only all other info about the coupons is delivered to the users after they enter the store and connect with their WiFi.
Keep in mind that this service is completely free and not similar to Starbuck's offer at all. To get access there you need a gift card and use it only once a month. If you do not, you might need to register another one. This gift card gives you free access to WiFi for only two hours.
To find the stores that are offering free WiFi, you can use the store finder. It will show all the branches that offer free WiFi without having to pay for anything. You can sit there for as long as you want, only if you are not doing anything illegal or against the policy of the store.
While access to free WiFi networks is popping up all over the U.S., using a free WiFi network generally requires you to trade your personal data, location, and activity for free of cost access to the internet.
WiFi provided by Barnes & Noble is very easy to access through your laptop and other devices. However, some iPhone users do not know how to connect properly. For iPhone users, in Safari, you can select the iPhone user agent through the Develop menu, which you can, enabled by navigating to
First, go to Preferences.
Then go to Advanced.
The final step is to check the "Show Develop" option in the menu bar.
Ensuring that the websites you are accessing are secured and the traffic generated by your device is encrypted by using HTTPS and SSL is a good first step. If you are using their free WiFi services, using a VPN will not hurt. It will enable you to route all the traffic through a secure and private network so you can enjoy their WiFi and get access to the internet with ease.
The VPN can be configured to automatically connect as soon as you join a WiFi network that is open for everyone, which will protect you even when websites are not fully encrypted. Make sure you are using a VPN service not a proxy service that does not encrypt your connection.
Other than that, it is better to turn off your WiFi so that it is not connected with the public WiFi or just automate your settings. There are many ways through which hackers can get your data when you connect to public networks likes these.
They set up their own legitimate-looking network and then record almost everything you do, access, and type. Another way is by using a "sniffing" software that extracts data while it is traveling to or from the public router. Therefore, it is better to take safety precautions to avoid any types of risks.
Here are some ways you can protect yourself from many risks:
Try to avoid giving sensitive information, it is better to do any kind of online purchases and shopping from home. Do not make any online transactions as it may lead to identity theft or credit card fraud.
Secure websites as much as possible by using 'https'. Keep an eye on the URL as many websites including 'Twitter' and many providers automatically convert the URL to a secured connection.
Users that use browsers like Chrome and Firefox can install an extension to encrypt their precious data with various websites and make their browsing even faster.
It is better to forget the WiFi network after using it. Otherwise, the laptop or device will surely be reconnected whenever the Wi-Fi is in range, leaving you exposed. Uncheck the "Connect Automatically" option to avoid this.
Reduce the chances of a hack by enabling the two-factor authentication on the websites you frequently use helps you in securing your information and accounts by providing an extra layer of protection.
Keeping your anti-virus and devices updated also might help. Anyways, these are the steps you should definitely take while using Barnes and Noble's WiFi services free.