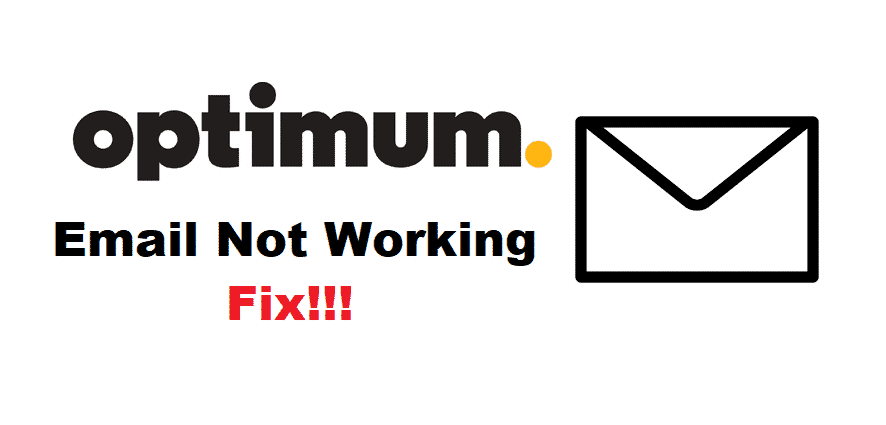 Optimum is famous for providing users with television cable, telephones, and other similar products. Additionally, this company also offers features in order to keep their customers happy and satisfied with their services. For instance, Optimum has come up with an all-new application that is capable of allowing users to communicate with their friends, family, and colleagues easily.
The Optimum Email allows people to use and have access to all the email addresses they own on one platform. Although, some people have run into the issue of Optimum email not working. Keeping this in mind, we will be using this article to show you how you can troubleshoot this error.
How To Fix Optimum Email Not Working?
Re-Login Your Account
Sometimes the account that you are using with your application might have gotten logged out. Alternatively, your email might have gotten interrupted while logging into your account. The simplest way to fix this is to log out of your existing emails and then log in back into the application. Make sure that while logging in your signal strength is strong and stable so that the connection does not get interrupted.
Update Application
The Optimum Email application might not be updated on your device. Usually, the updates rolled out by companies fix errors that a user may face. Considering this, the error you are receiving might have already been resolved by Optimum. This is why it is highly recommended that you update your application to the latest version.
This should most likely fix this error and your application should be able to run without any issue. The application can easily be updated by opening up your app store and searching for the software. After opening it, there should be an option to update the following application.
Clear Cache Files
If you have been using the Optimum Email application for some time now. Then the temporary cache files have most probably been stored up and that might be the reason why you are getting this error. These can be deleted by opening the settings on your mobile phone. After this, open up the application settings.
A list of all the apps downloaded and installed on your device should pop up. Locate the Optimum Email app and then open it. There should be an option to clear the cache files here. Click on it and then select confirm. This should clear the cache files resulting in your software working without any issue.
Re-Install Application
If none of the steps mentioned above have been able to fix the problem you are getting then there might be a problem with your settings. It can be quite tedious to locate the exact setting that might be giving you this error. So, the best way to get rid of the error is to uninstall the application. This will delete all the data stored on your device. After this download the application from the app store or by visiting Optimum's official website. Install this file and then login in back to the application with all your emails to start using it without any issues.