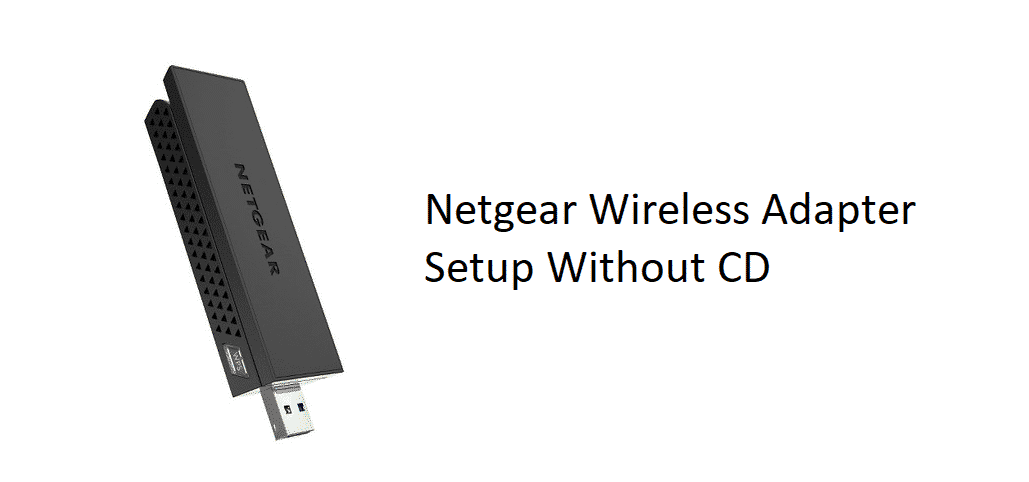 NetGear is not only good with the routers and modems but there are also some other great devices being manufactured by them. They are offering a wide range of network extenders and other stuff like that including Wireless Adapters that you can connect directly with your PC or Laptop and enjoy seamless connectivity without getting any sorts of errors on your network.
The setup process is a tad bit different for these Wireless Adapters and you will have to face problems with that if you are not well acquainted with the setup.
NetGear Wireless Adapter Setup Without CD, Is it Possible?
Well, they give you a CD in the box with setup files and all you need to do is insert that CD in your disk drive and connect the adapter to your PC physically. Once you do that, the setup will automatically recognize the files on CD and will install the necessary software on your PC that you need to make the adapter work.
However, the problem arises when there is no CD drive on your PC or you might have lost the CD and that makes you question if it is somehow possible for you to setup the adapter without using a CD. Well, it is entirely possible and there are a few ways that you can achieve it through.
1) Get a USB drive
The best way for you to make it work is by getting a USB drive with the right setup files copied on it from the NetGear support or some other CD. It will always come in handy if you lose your CD or end up getting some trouble with the process. This USB-powered setup will work the same as your CD and you will be able to setup the NetGear Wireless Adapter without making a fuss about it.
2) Update it over the internet
Another easy and convenient method for you is to download the right setup drivers from the internet using your device manager. You will need to right-click on the This PC icon, and then click on properties. Under the menu, you will be able to locate the Device Manager button.
Once you click on the button, you will be able to see all the devices that are connected to your PC or Laptop. One thing that you need to care about is that your PC or Laptop must have an active internet connection for this to work. So, once you click on the Device Manager, look for the unknown device that will have a question mark sign on it.
You need to click on the icon and it will open a menu full of options for you. Click on search for the driver and then click on search on the internet. This will automatically lookup for the right drivers over the internet and they will be installed on your PC to make your adapter work smoothly. This is simply the best thing that you can do if you have an active internet connection.