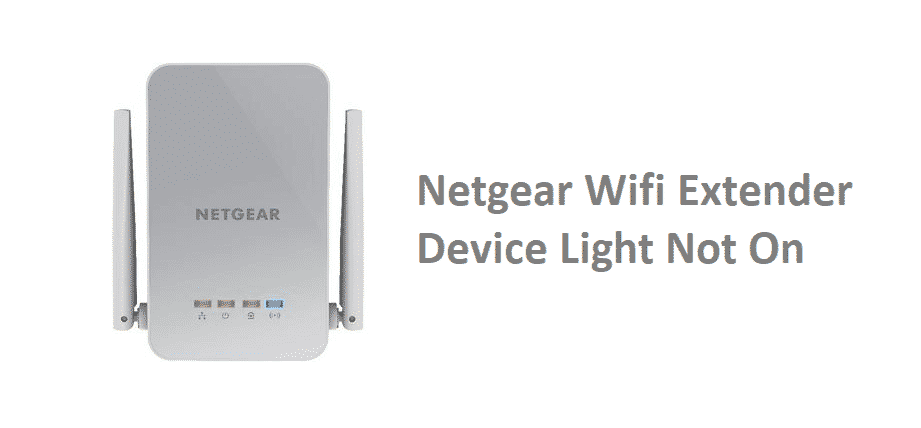 NetGear has got a whole range of devices to meet your needs for connectivity and these include not only the Wi-Fi routers, modems, adapters, and cards but also some great Wi-Fi extenders. These Wi-Fi extenders are the best you can get out there in the market as they are offering perfect network coverage, optimization, and a stable network. They work out flawlessly, but if your Wi-Fi extender device does not have the light on it. Here is how it can be fixed.
Netgear WiFi Extender Device Light Not On
1) Check The connection
One thing that you need to check if you are unable to see any lights on the NetGear Wi-fi Extender device is that it should be connected with the power outlet properly. If it uses a cable, detach and attach the cable again and plug it out once, and then plug back in to ensure that it is tied up properly and not just hanging loose that can cause you to face such problems and that is obviously not something that you will want to have for your Wi-Fi extender.
2) Check the Power Outlet
Another thing that you need to be careful about is the power outlet and it needs to be working correctly to supply the right power to your NetGear Wi-Fi extender device and all the lights to be on. If you are not able to see the lights on your Wi-Fi extender and you have checked for the connection, then you need to check on the power outlet as well to ensure that it is working fine. The best way is to plug in some other appliance in the same power outlet and check for it if it is working.
Netgear recommends that you connect such devices like Wi-Fi routers and extenders to outlets that have no switches attached to ensure that you can get the continuous power supply to these devices and that will be simply the best thing for you to have.
3) Check the Light
If your Wi-Fi extender is working correctly and only the light is not on, that might be caused due to some error on the extender or there are chances that the light might have gone bad. Luckily, this is also easily fixable and you are not going to have any sorts of issues dealing with the problem. You should restart the extender once and the light should be on if there are any errors.
If not, then you will need to have it fixed, but since the extender is working fine, it can wait for a while and you can get it done when convenient.
4) Contact NetGear
If you are unable to make it work after trying all of the troubleshooting steps above, then you should definitely be contacting NetGear and they will be able to look into the issue for you. Your extender might need proper connectivity, a repair or sometimes replacement. It would be better to take it to a NetGear authorized center so the experts can take a look at it.