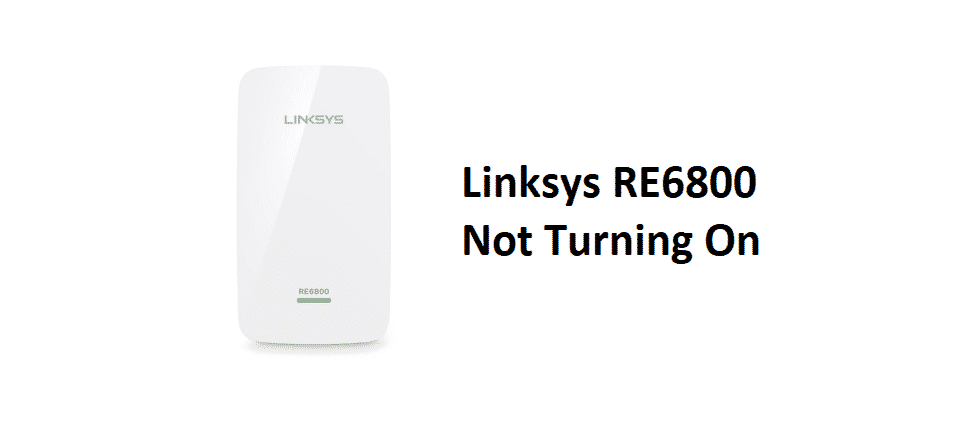 Linksys RE6800 is the best thing that you can get for Wi-Fi Range extending purposes. The adapter simply makes it possible for you to extend the range of your Wi-Fi connection and router without having to compromise on speed and stability.
While speed and stability are the major issues for most of the Wi-Fi extenders available out there in the market, this one not only works flawlessly with the Linksys routers but can also be used with any other routers that are available out there in the market. If your RE6800 is not turning on, here is how you can make it work.
Linksys RE6800 Not Turning On
1) Check the Power Outlet
You need to make sure that the power outlet that you are using is working fine and there are no problems there. Ensure that the plug is plugged in tightly and not hanging loose. Moving forward, you will need to check that the power outlet is working fine. The best way to check that is to try plugging in some other appliance on the same outlet to ensure that the power is fine.
Linksys recommends that you use their adapters, extenders, and routers with power outlets that don't have any switches connected to them, and that will make it work for you perfectly.
2) Check the Power Cord
Most of the time, the issue is caused by the Power Cord as it can go bad over time and will cease to work. You will need to check on the power cord first and if you have a replacement handy, you should try connecting that with the extender. This will make it work for you most of the time and you will never have to worry about your RE6800 not turning on again.
3) Reset the Extender
You need to understand that there can be some software issues as well that you will need to fix and they are fixed optimally by resetting the extender. RE6800 has a physical power button on it that allows you to make it work. You need to keep the button pressed for 10-15 seconds until the LED starts blinking on it.
Once the LED blinks, that is the indicator that your extender is being reset now. It might take a few moments for your router to reset and once the lights stop blinking and get solid, your extender is ready to work.
4) Get it Checked
If you are unable to make it work after trying all of the steps above and the extender just refuses to turn on, you should have it get checked with the Linksys support department. They will be able to diagnose the extender professionally and make sure that they get to the root of the problem. Whatever the problem might be, they will be able to fix it up as well, let it be a repair or replacement.
Be mindful that taking your Linksys products to any unauthorized repair shop or technician will not only void any warranties that you might have on them, but it can also be unsafe for you.