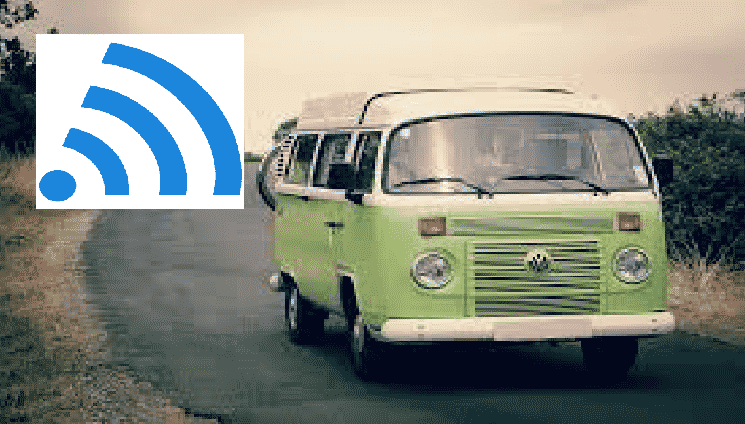 How To Get Internet In A Van
For those of you who may consider van life as a lifestyle, the next big decision is the selection of the most suitable internet option for you. It is an important decision as these days we all spend a lot of time online in order to stay connected to our families and friends or work online. No matter what the reason is, it is a very vital addition, so let's look at some free and paid options before deciding how to get the internet in a van.
Some good options are:
1. Verizon:
The most popular one is Verizon jetpack as it has a wide range of packages that can be selected based on need. They have wide coverage which covers the rural part also.  Their packages start from $15 to $150 with 1GB to 40GB respectively.
2. AT&T Wireless Internet:
For those who have used it knows it is a good alternative in the situation when your options are limited. It could be a little complicated and maybe problematic especially in remote areas. The good thing about this is that its packages are quite easy on our pocket as it gives 50GB for $50.
3. Mifi By Sprint:
This is another good option if you are looking for a wide range of packages. Its packages include up to $60 maximum with 50GB or even 100GB high-speed internet.
4. Prepaid Hotspot:
If you don't want to commit to contract then prepaid options can be exactly what you need. You can find the prepaid devices at Wal-Mart and Amazon. The plus point of this option is that you only pay for what you use so nothing gets wasted. There are different prices for different devices and packages and Verizon prepaid hotspot gives up to 30GB internet service options.
5. Cell phone hotspot:
You can also connect your computer to your cell phone's hotspot if you are looking for a convenient and more budget-friendly option. It could also be a temporary option as it can be bothersome in the long run because you might need to use your cell phone and your PC both at once. Most of us have internet packages on our phones already thus the hotspot can be a great paid option for van life.
You can change or upgrade your current package and use the hotspot for your job or so. But it is better to check which of the service gives better coverage and speed in the area you tend to live for the most time before switching to it.
6. Wi-Fi Booster:
When you are in an area that lacks strong signals and you need to get your job done, then in such emergencies the best solution is wifi booster. So in case you have slow internet inside a van then this may help.
7. Free Wi-Fi Options:
If we consider the free Wi-Fi options for people who travel in a van or prefer a van lifestyle, then there can be many choices. This is so because one can always move the van from one place to another. There are many free wifi spots available such as in parking areas of many huge malls, cafes, and libraries. It is also very important to use VPN while using free Wi-Fi options to keep your data secure.
Public Wi-Fi can be unsafe to use as many hackers can be imitating as a free wifi source and may steal your sensitive information like your bank details or passwords so it is better to use VPN that hides your identity and makes you anonymous.
Conclusion:
If we look at this question now "how to get internet in a van" it is safe to say that there are several good options as mentioned above. The suitable option for you depends on your needs and the circumstances around which you live.
it is however always best to look at all the different options available in detail before coming to a decision. It is always better to go for paid options as the free options have risks of your data being hacked.