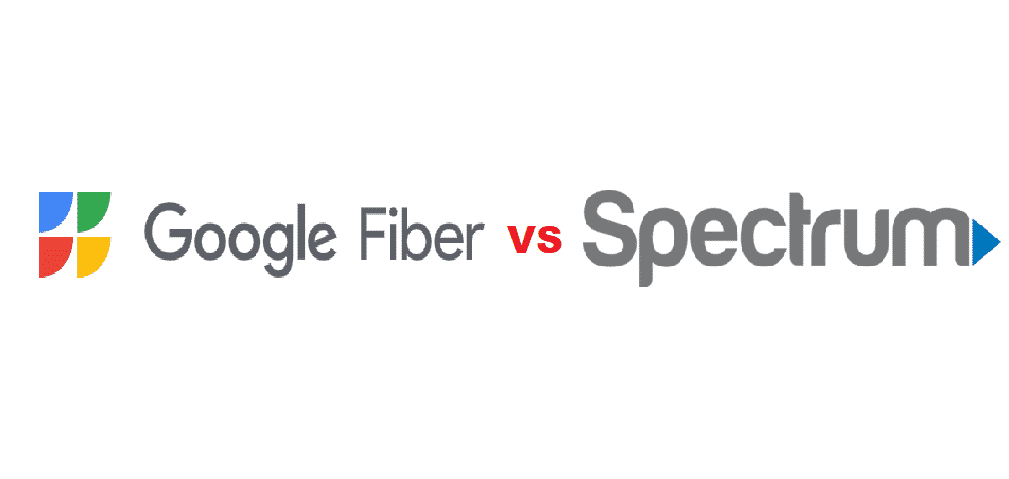 The internet is among some of the most useful services available. There are tons of things that you can do using your connection. These include entertaining yourself by watching movies and listening to music. On the other hand, you can use your internet connection to search for useful data. Keeping these things in mind, you can speed up your workflow and even make it easier.
Although, before you get a connection at your home. You must choose the best company available. This is because each ISP has its packages. These include the prices, bandwidth limits, and speeds of your connection.
While there are many brands that you can go for, two of the most popular choices currently are Google Fiber and Spectrum. If you are confused between these then going through this article will help you out.
Google Fiber vs Spectrum
Google Fiber
Google is one of the most popular companies that focus on internet-related products and services. While you might be aware of some services provided by them. The company has also launched a fiber internet service. Before getting to its features, you should know how these are different than DSL connections. Usually, standard internet devices use copper wires to transfer data between them.
While this can go to high speeds, there is a limitation on these cables which prevents the speeds from going above a specific value. Although, when you take optic fiber wires, these can transfer data notably faster than copper cables. This is because the information is sent through the light which is reflected within the wires. Considering this, a fiber connection is much faster and better when compared to DSL services.
Talking about this, both Google Fiber and Spectrum offer this service. But the main difference between them is their packages. Google provides its users with free installation and devices. This means that you will only be charged for your connection once it is installed. Aside from this, you will also get access to 1 TB of Google Drive storage which can be quite useful.
This is used to store data on the cloud which you can access as long as your internet is working. Another great thing about going for Google is that they provide its users with up to 2 Gbps of the internet at low costs. There is no need to sign a contract and you can cancel your connection whenever you want to. This is quite good when you compare your internet to other ISPs which require a 2-year contract.
Spectrum
Spectrum is the trade name used by the company Charter Communications. The brand is known for providing television, telephone as well as internet services. They also have tons of products that you can purchase. If you are interested in any of these then you can check out their official website. This contains all of their products as well as all the information required about them.
When it comes to using the internet packages by Spectrum. The first thing you will notice is the wide availability of different packages. All of these are equipped with numerous features which focus on a wide group. Considering this, it is important that you properly go through the specifications before deciding on a package. On the other hand, Google only has the option to go for either 1 Gbps or 2 Gbps of speeds.
Although, when you only compare the fiber connections from the two companies. Tons of downsides can be found for Spectrum. These include the high prices which will get even higher after a year. Additionally, the user even has to pay for the installation and device. Finally, Spectrum only has the option for 1 Gbps of internet speed which is considerably slower than Google Fiber. Going through all this, the user might think that it is the obvious choice to select Google Fiber as their ISP.
However, you should note that the service is only available in limited areas as of now. The company is still working on expanding the coverage. Considering this, if you happen to have access to Google Fiber in your area then you should give it a try. You will only have to pay for the monthly connection fee which is lower than what Spectrum requires. On the other hand, if you are someone who does not want a super-fast connection or does have Google Fiber in their area then Spectrum will be the best option for you.