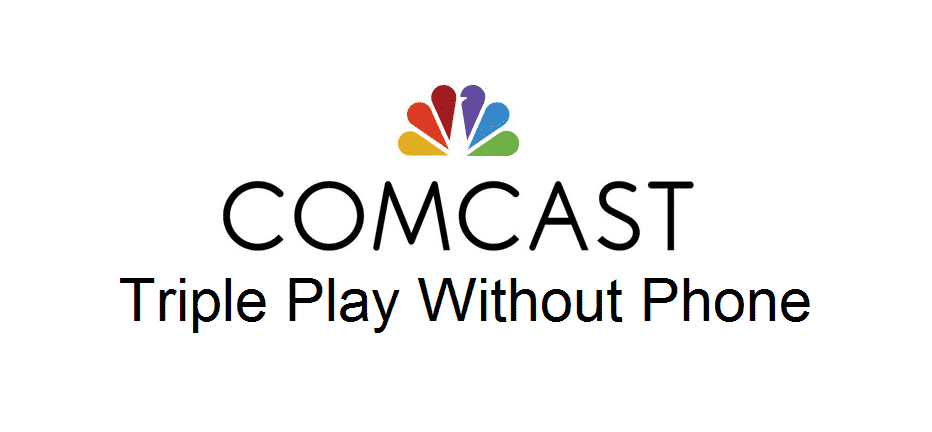 Over the past few years, we have seen a drastic increase in the competition in the Internet, Cable, and Telephone services sector across the US. Various operators have come up with lucrative packages to outdo the competitors and to lure new customers. Being a reliable old player in the market, Comcast has also come up with amazing packages. They have improved their services and regrouped their phone, TV, and high-speed internet into new packages. Comcast has branded them as Xfinity Triple Play packages.
While most of the users are ok with availing these packages as they cover the three basic needs of the Internet, television, and phone, there are a few customers who have specific needs. With the rise of cell phones, availing telephone services is no longer a priority for the vast majority of the consumers. Therefore, getting a Triple Play package without a phone is something that a lot of consumers are interested in. They simply don't want to pay the rental fee for the phone and other charges related to it when they pretty much don't have a use for it.
Can You Avail The Comcast Triple Play without A phone?
Now the question is that can you avail the Comcast Triple Play without a phone?
The answer is YES. You do not need to have an EMTA, embedded Multi-Media Terminal Adapter. All that is required is a MAC address. Comcast cannot verify that you plugged the EMTA in or not. The only thing that can cause trouble is if you use an EMTA that has already been activated elsewhere on the network.
If you want to use Comcast Triple Play without a phone, the best way to go about it is to have a modem before setting up an account with Comcast triple play. After that, if you ever face a problem with your modem or connection and there is a need for you to modify your modem then at that time it will have to be an EMTA that supports telephony.
However, it is recommended that if you are getting the Xfinity Triple Play bundles, then instead of looking for a way to cut costs in the bundle, go for the entire bundle. Comcast and other providers spend a considerable amount of time researching and pricing their bundles in such a way as to provide maximum value to the customers. They also ensure that while their bundles are on offer, there aren't any loopholes that the customers can use to minimize the costs of the bundles. So although technically you can use Comcast Triple Play without a phone, it is not recommended and it might not be feasible. In some cases, you can end up paying way more than what you would have ended up paying through the Triple Play packages.
Another way to go about it is to visit your nearby Comcast store or to talk to a customer sales representative on phone and tell them your situation. They will be able to guide you if they have any package or if there is a way for you to avail of the Triple Play package without a phone.