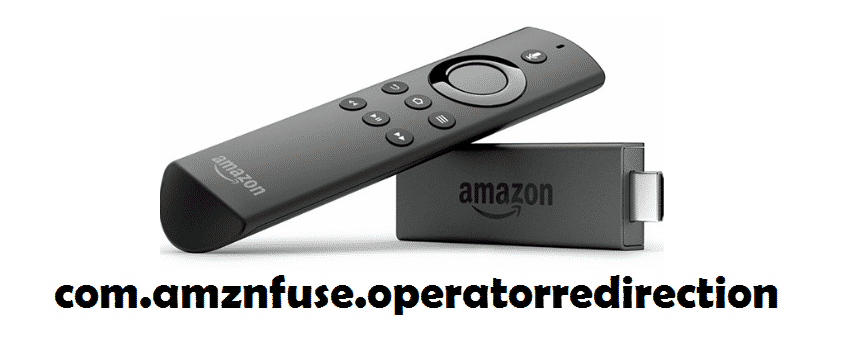 Amazon Fire Stick is obviously the most popular and useful product from Amazon. It wouldn't be wrong to say that Firestick has enabled people to access entertainment and tech in the easiest way possible. However, with the recent update, people see com.amznfuse.operatorredirection in the app list. Also, no one is sure what this means. So, if it's bugging you too much, we have added the troubleshooting methods in the article below!
Removing com.amznfuse.operatorredirection
In the section below, we have added information on how to remove com.amznfuse.operatorredirection from the app list of Fire TV. So, follow the below-mentioned steps;
Open the settings on Fire TV by choosing the home screen. You can also press the home button on the remote for a few seconds to open the settings
Open the applications feature from the available TV options
Select the "managed installed applications" (you might need to enter the password or pin to access the options)
Choose the com.amznfuse.operatorredirection from the list of apps
When you click on the option, you will come across the uninstall option
You will be asked confirmation, so just click on uninstall and it will be removed from Fire Stick
Factory Reset
This app is being seen after the update of the Firestick operating system. So, if you aren't able to uninstall the app, you can conduct the factory reset. For factory resetting the Fire Stick, follow the below-mentioned steps;
Open the settings on your Fire TV
Move to the devices and software
Click on reset
Tap on factory defaults
After the factory reset, you will need to customize the Fire TV again, but there are high chances that this new "unwanted" app will be removed.
Firestick: What Is com.amznfuse.operatorredirection?
When it comes down to com.amznfuse.operatorredirection, people still don't know what it is. Some people are suspecting that it's Alexa's support while the reality is different. The tech experts are considering it Amazon's way of spying on the users. Well, no one knows for sure, but you can follow the below-mentioned steps to save yourself from Amazon spying. Have a look!
Open the settings through the home screen app of Fire TV
Click on preferences and tap on privacy settings
Switch off "device usage data" and "collect app usage data"
Go back to the previous screen
Switch off data monitoring
With these settings, you will be able to optimize privacy settings. With these privacy settings, Amazon will not be able to spy or access your data. Again, we are mentioning that no one clearly knows what com.amznfuse.operatorredirection is, for sure. So, the privacy settings are just as a precaution, and it wouldn't hurt having the extra protection. Till now, Amazon has not released any statement about this new addition in the apps list.