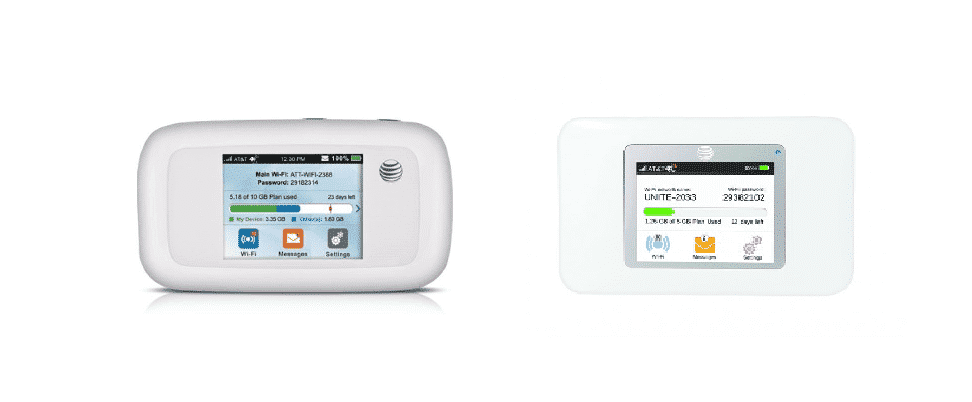 Long gone the times when people were alright with the slow processing and dropping internet connections because they didn't have something to worry about. However, in this modern and fast-paced world, a robust internet connection has become a necessity because everything is connected to the internet.
With this higher demand, multiple network and communication services have designed their internet plans. In addition, the companies are also working on advanced devices to help get internet connection in remote places. Similarly, AT&T is working on some amazing devices as well, which leads them to the development of Velocity and Unite. In this article, we are sharing information about both of them!
AT&T Velocity vs AT&T Unite
AT&T Velocity
This device is designed as the Wi-Fi hotspot, topped with a strong base performance without compromising on the price factor. This device is available for $149.99 along with a sans contract to ensure there is no compromise on the performance because it is enough for most subscribers. The device has been integrated with the 2.4GHz and 5GHz Wi-Fi capability for the provision of better value.
The Velocity has a small and compact build, integrated with soft lines which makes it pocket-friendly. There is a glossy plastic finish, and there are faux-metal accents to ensure there is a soft yet professional outlook. There is a plastic covering as well. Also, there is a microSD card slot at the top edge with power buttons and WPS.
On the bottom side, there is a SIM card slot, along with a covered reset pinhole. Also, there are no external antenna ports out there. There is a 2.4-inch touchscreen display in this device but isn't bright enough. The touchscreen has limited responsiveness, and the navigation buttons aren't dedicated enough. All in all, the menu items are pretty small.
The device is designed to establish an automatic connection with AT&T, topped with display information about SSID, data usage, and password. If you are looking for uniform coverage, the internet speed will not be fast enough. The Velocity is designed to support ten devices and connections at one time. The device will offer strong and robust 4G/LTE signals to establish a secure connection.
Velocity offers a peak speed of 20Mbps speed with download. As with the iOS devices, the users will be able to establish a connection within 50ft. However, you will need to ensure the elimination of obstructions, promising a stable connection. As for the battery, it provided services for around six hours with heavy usage. However, the device isn't designed to broadcast both Wi-Fi bands at one time, and the data plans are pretty limited as well.
AT&T Unite
For every internet user who has been looking for an affordable mobile hotspot, this Unite device is an easy option, as it offers the fastest 4G/LTE services. However, the Wi-Fi range is pretty limited. This is the first mobile hotspot designed by AT&T to offer a touchscreen with a finger-friendly display feature. There is a little bigger on the performance, but one cannot argue over that at such a low price.
Unite has been designed with the white plastic brick weighing around 3.96 ounces. There are external antenna ports in the device, topped with the 320 x 240 pixel-resistive color LCD. As far as the touch input is concerned, there is optimal performance there. The display will provide an array of information that makes it easy to read and accessible.
The display will share information about battery life, connection type, and signal strength. In addition, the Wi-Fi SSIS and password will be available as well. In addition, there is a status bar to ensure there you can share information about the data consumption and the remaining days of the service plan. This is essential if you are using the data connect passes.
On the home screen, you will find settings, messages, and Wi-Fi. You can easily change the SSID and password under the Wi-Fi tab. In addition, the users can manage the connected devices, and the guest network can be established as well. From the settings, you can check the timeout and brightness, along with the broadband connection.
Users can opt for software updates. There is a web settings page as well that provides better control over the network, such as filtering the MAC address or conduction of port forwarding.