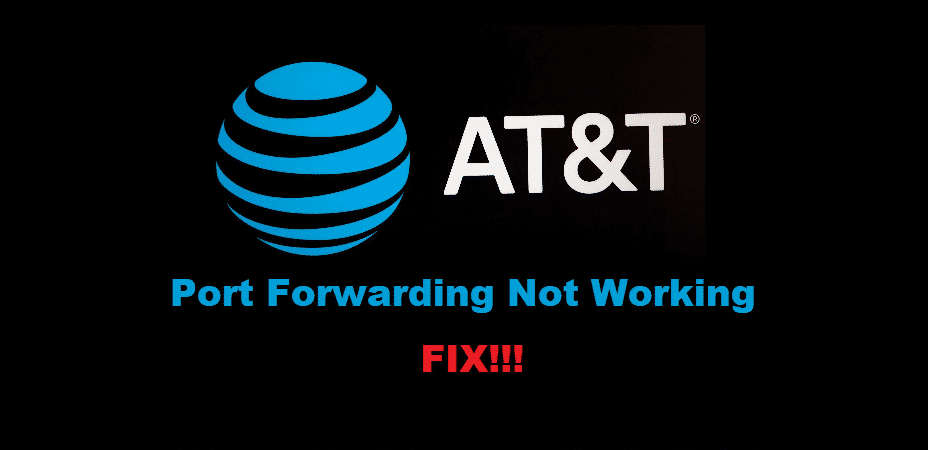 AT&T is not only the best cellphone carrier out there, but they also have one of the strongest networks of towers within the Northern American region. That allows them to enjoy certain perks including strong coverage, optimal signal strength, and the best possible speed over the internet as well.
That is why people who are on the move most of the time or are trying to get their work done remotely. The network offered so many features including port forwarding, and if it is not working for some reason, here is what you will have to do.
AT&T Port Forwarding Not Working
1) Set it up right
The foremost important thing that you need to know about port forwarding is that you need to set it up right in order to make it work. It is pretty simple, yet the smallest of mistakes can cause you to have some issues and the port forwarding will not work. Here are the steps that you will have to follow to set the port forwarding correctly.
Go to the Gateway settings and then click on the settings button with the gear icon on it. After that, you will have to click on the Firewall and then go to applications. Here will find Pinholes and the DMZ button to access the settings. You can access all the settings that are related to port forwarding here and manage the feature as you want it to be done.
Be mindful that you will have to enable the port forwarding option on your account if you are having some issue or there is a prompt on your screen that will cause you to have a problem. Once you do it right, save the settings and restart your connection. This will make port forwarding work correctly.
2) Contact Support
If there are any problems and you are unable to make it work for some reason, you should be contacting the AT&T support department. AT&T is known for their premium support department as they have a team of knowledgeable and friendly assistants who love to help and you can get all sorts of problems sorted out in no time at all with them.
Once you contact them, you should ask them to enable the port forwarding on your account and make sure that there is nothing holding you back. They should be able to clear out the account and enable it on their end if there are some problems with the account that you have.
Once the account is sorted out for good. They will also be able to diagnose the settings that you have enabled for the port forwarding and that way if there are some mistakes or errors. They will most likely be fixed for good. Just ask them to help you with the settings or enable the port forwarding on your behalf on your connection. Whatever the way might be, you will be able to make it work without getting any sorts of problems and it will keep working until you reset the settings.