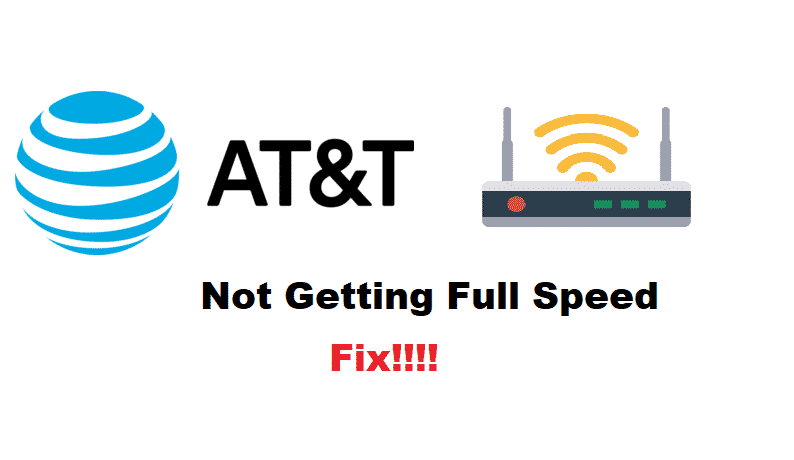 AT&T is a famous telecommunications company from America. They provide users with telephone services and hardware equipment which are related to networking. These include range extenders, modems, and routers. There are huge lineups that the user can select from. Out of which all the devices have amazing features on them. The company has also started providing users with internet services.
The Fiber internet from them is quite fast and has multiple packages to select from. These vary in bandwidth and the user can choose between any of them. The company also gives you the option to change your package whenever you want to by making a call to them. Though, some AT&T Fiber users have reported that they are not getting full speed on their devices. This is why we will use this article to provide you with a few steps that should allow you to resolve this error.
How to Fix AT&T Fiber Not Getting Full Speed?
Power Cycle ONT
If you have recently changed your internet package or if you have been using it for quite some time now. Then the ONT box for your fiber internet requires you to power cycle it. Usually, people recommend that you do this once a month to ensure there are no problems with your internet. You can start by powering off the ONT box, this is the white one in your setup.
Now take out the gateway wire from the device. You can identify this by checking the back of your box, the port for the gateway wire should be colored red. After a few minutes have passed, switch on your ONT box again and wait for it to complete startup. You will notice that the blinking LED lights on it become stable after some time. Finally, plug in your gateway cable back in and observe the broadband light. This should become stable after some time and your problem should also be gone.
Use Wired Connection
While AT&T claims that the user will get the best possible speeds on their fiber internet. You should note that this only applies when using a wired connection. The company does not guarantee the same when it comes to using a wireless setup. There are tons of variables that come in when setting this up. These include your walls, the distance between your devices as well as interference from other networks. Considering this, the best option for users in this circumstance is to use a wired connection instead. This ensures that the speeds you get are top-notch at all times.
Contact Customer Support
Sometimes internet speed problems can be from the backend of your ISP. AT&T has great customer service that you can contact and notify them about your problem. If the brand was running maintenance over its servers then the issue should be resolved on its own. Though, if there was a problem in your area then it is better that you alert them about it. The company will then try its best to get it fixed as soon as possible. This might take some time which is why you should wait patiently.