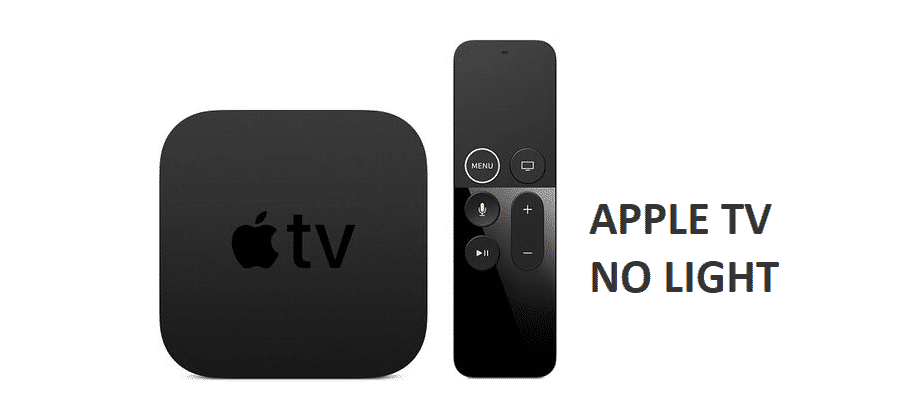 Apple TV is the name that you can rely on if you are looking for a durable smart TV solution that does not fail you and provide an optimized interface to run all day long. With Apple TV, you can be assured that you are getting your favorite iOS on the TV as well along with some pretty impressive resolutions and all the features of Apple. However, if you are unable to get any light on the Apple TV, that can be alarming, and here is how you can have this fixed.
Apple TV No Light: The Reason?
Well, if there is no light on the Apple TV, that would mean that it is unable to connect with the power and there might be something wrong with your power outlet, the cable that you are using to have this connected with the power outlet, or something might be wrong with the power plug on the Apple TV or the Apple TV streaming device that you are using.  It should be pretty easy to rule out and here are a few things that you should do to have the issue fixed.
1) Check the Power Outlet
You should start the troubleshooting from your power outlet as most of the time, the issue is here. So, the first thing that you will need to check is the switch and it should be on. After that, you will need to make sure that the adapter is plugged in the outlet correctly and is not hanging loose.
Once you have checked both of these, there are some chances that your power outlet might have gone bad and is not working correctly. The right way to get this checked is to plug in some other appliance in the same power outlet and if that is working, you can move forward with the troubleshooting. However, if the outlet doesn't work, you will have to change the power outlet or get it fixed by an electrician.
2) Check the Power Cord
While it is not likely that you can develop any sort of error on the power cord as Apple is known for its durability among all the accessories that you need. It is quite possible that the power cord can get damaged due to sharp bends, any sort of overheating, or sometimes even due to some short circuit on your grid.
So, make sure that the power cord is good and you can try using some other power cord to rule it out. If you are able to get some light on your Apple TV using the other power cord, that would mean that you can have the issue fixed by replacing it and that will solve all the problems for you.
3) Contact Apple
If you are unable to make it work after checking on both of the above, that would mean there is something wrong with your Apple TV that needs to be fixed. You will need to take the Apple TV to an Apple Store and they will be able to fix this for you.