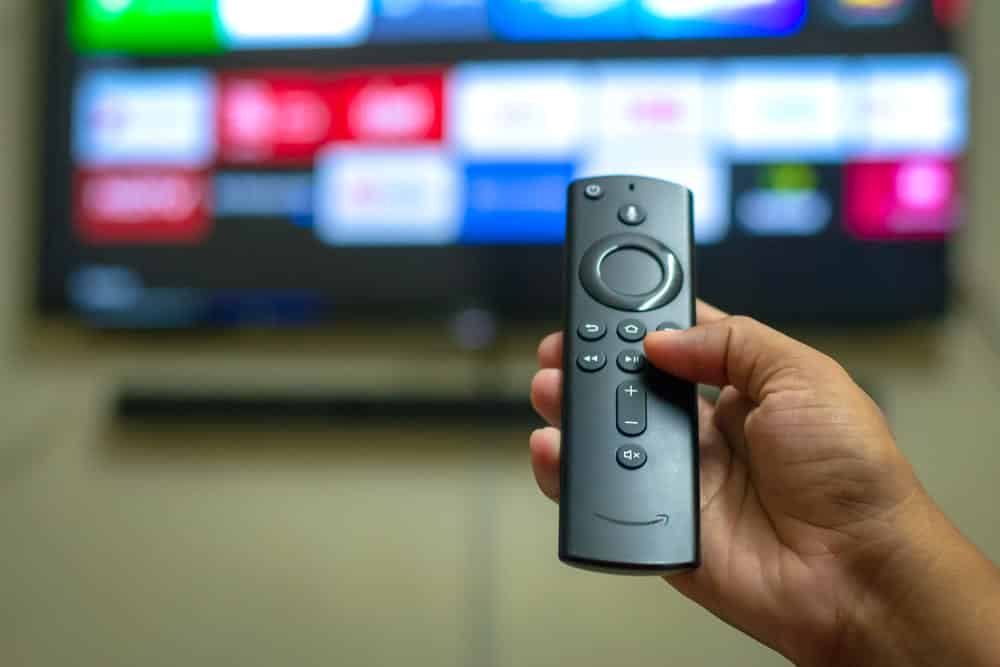 Amazon Fire TV is one of the best smart TV experiences that you can possibly get your hands on. These smart TVs from Amazon are not only exceptionally good with all the different sorts of applications, but they are also pretty cool with the quality, speed, stability and durability.
The Fire OS specifically optimized for these TVs and the Fire Sticks is not only smart and agile, but it gets you the best edge of all the features and advanced technologies as well that you can enjoy on your Smart TVs.
Amazon Fire TV comes with specific remotes as well and these remotes are loaded with advanced features too that will help you to get the most stable and perfect experience that you might be seeking. These remotes also come with a mic on them that allow you to have the right and convenient voice search option on the remotes.
You just have to speak what you are trying to search after pressing the search button on your remote and it will open it up for you. The feature is pretty cool, but if for some reasons it is not working out for you as you might expect it to work, here are a few things you will need to check on.
Amazon Fire TV Remote Voice Search Not Working
1) Enable it in the settings
The first thing that you will need to check upon is the configuration settings and you will have to ensure that you have it enabled in the settings properly. You need to understand that you will have to enable it if it is not enabled on your Fire TV to use the feature without having any sort of troubles at all. In order to do that, you will need to access the settings and then go to input and commands menu.
Here you will find the option to enable the commands and search through voice and you will need to enable it in order to ensure that you can use the feature. After that, you just have to press the search button and that will help you in using the search option with your voice and look up for the content that you want to watch.
2) Replace Batteries
At times you might be having some problem with the batteries on your remote and low batteries will make all the other features work effectively but you will not be able to use the voice search feature on your remote. This is quite common and you don't have to worry much about it either. All you will need to do is ensure that you are replacing the batteries on your remote with a fresh pair.
Make sure to use the compatible batteries only, and it would be great if you keep a pair handy at all times to avoid such inconveniences as a fresh pair of batteries will help you avoid multiple issues that you might be having on your remote and you will be easily able to go around the troubles.
3) Clean the remote
At times there might be some dust or moisture accumulated around the mic on your remote or the search button and that might be causing you to have this problem on your remote.
So, you will need to make sure that you are cleaning your remote properly at all times and if it is causing you to have certain problems like this, you will need to wipe it properly with a damp paper towel or a clean damp cloth and that is certainly going to help you out in avoiding all such problems that you are having on your remote and the voice search feature will start working as well without causing you any sort of troubles at all.
4) Change the Remote
Lastly, if nothing so far is working out for you and you are still stuck with the voice search feature not working on your remote, you will need to ensure that you are getting the remote replaced with a compatible model and make sure that you pick it from an authorized amazon reseller. This way, you can assure that you are getting the right model and that will help you fix the problem with voice search for good.