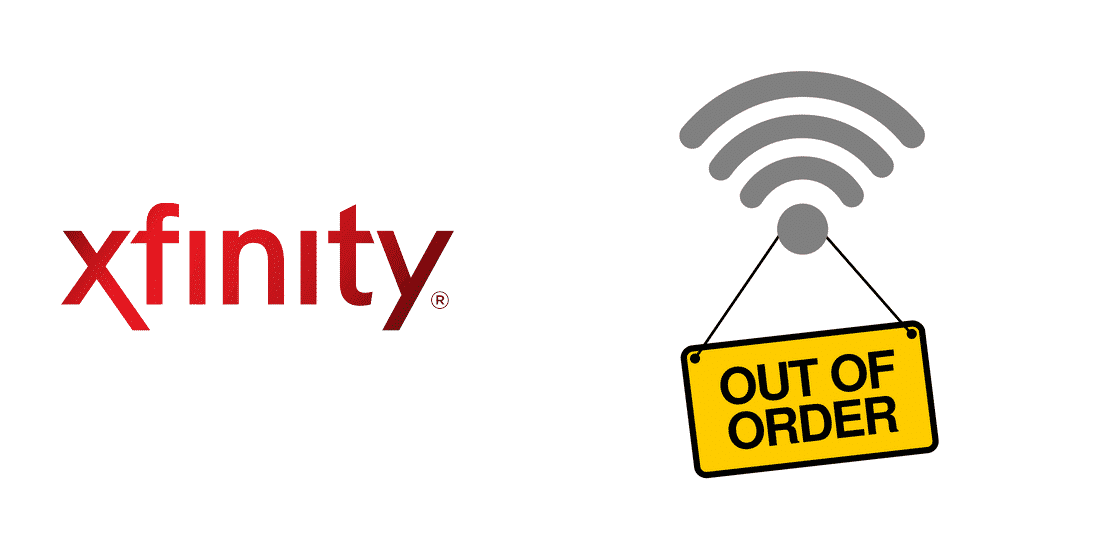 The internet outages become intolerable when it comes to working out something important. Unluckily, these internet outages still struck us and make our browsing hell. Xfinity Internet is popularly known for its reliant speeds and stable internet connection. However, most of the Xfinity customers have been actively pledging complaints regarding the major internet outage which sounds very unlikely of Xfinity. Countless factors are held responsible for such awful outages. In this article, we will try to make you rectify your internet connection browsing via our suggested websites and troubleshooting steps.
Bad weather conditions, ISP issues, and loosely connected equipment are the main reasons for the lost internet connection. Having persistent internet outage leads you to miss out on crucial deadlines. Speaking it out from very personal experience. However, you would need to be fully attentive to some important troubleshooting tactics to get your Xfinity Internet outage under control.
Websites To Check The Xfinity Internet Outage:
The following are some go-to sources for you to locate your exact issue with Xfinity Internet outage. Make sure you try them out properly to get access to your internet connection with Xfinity again.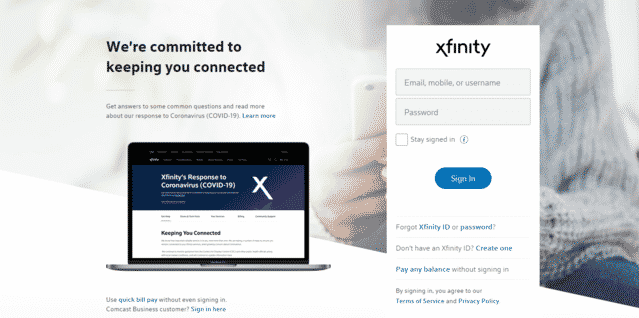 If you ever encounter internet issues with Xfinity, the first step you should make is to rush towards your My Account located on the front of the Xfinity Comcast user app.
Here is how you would need to check for an outage in My Account:
Log in by entering the credentials into My Account. If you don't have one, quickly create yours.
Select the Services tab located precisely at the top of the page.
Now tap the Status Center link.
After doing so, a custom banner message would inform you whether you are in an outage or not. If the problem is sort of potential outage type. The estimated time for the service to come back will be given to you. The good news is that Xfinity always fixes the issue within the given time.
On the contrary, if there is an outage issue on one Xfinity service, the resulted service would itself show a red status. This red status refers that Xfinity has already been aware of the internet outage and they are working to fix it. therefore, you wouldn't need to contact them halfway.
However, if your resulted service displays a green status, then you should get the idea that are no reported outages in your region. But if you are still having issues, then you must carry out some useful troubleshooting steps instead of going further with this list.
Coming towards the My Account for Xfinity Internet outage, you have an option to use the website as well to look into the issue.
Upon creating and verifying your account, you would be asked to give your cellphone number. After entering the number, a text message will be on your way informing you about the internet outage that Xfinity is already aware of that. Therefore, you are requested to keep an eye on your phone's notifications.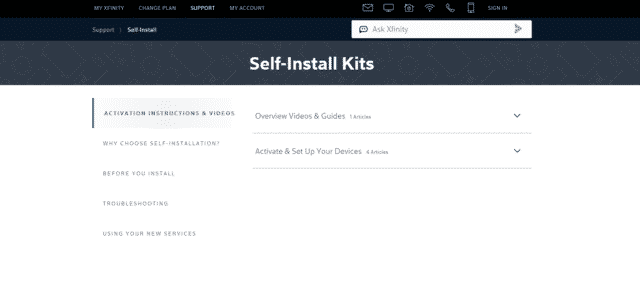 You must have enough idea of how FAQs can be so quick answers to the most asked queries which is why we would recommend you always check up on the Xfinity Internet Outage FAQ page whenever your internet doesn't reach you on time.
We have attached the link as well. Hopefully, you would be getting all of your queries answered there.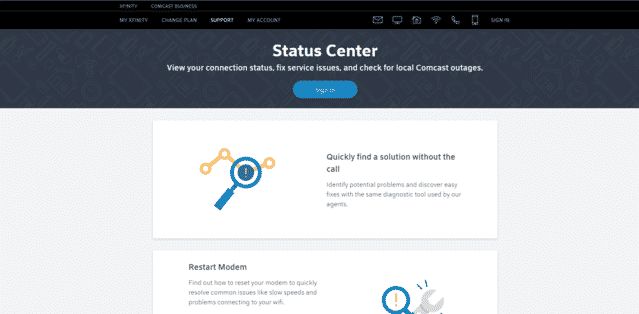 One of the quickest and easiest way to know the truth behind your Xfinity internet outage is quickly navigating to Xfinity Support Status. You will be thrilled to know that this website has always got plenty to fill you. There are chances that you will not only locate your area's internet outages but also the 100% tested and authentic solutions to fix them. Make this website your go-to source and watch all your concerns regarding Xfinity internet outage go.
Now you wouldn't have to wait for the Xfinity to call you back or receive your call. Simply navigate to the website. There you can even have direct access to the Xfinity Internet map.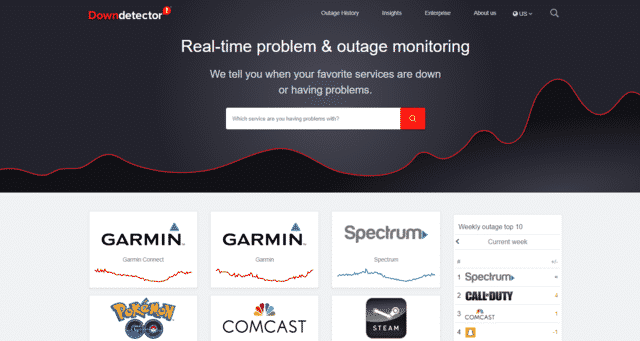 To know about the real-time reviews and updates on the availability and outage of Xfinity internet, Downdetector is worth a shot. With this website, you wouldn't just look up the real-time updates on Xfinity internet outage but also can connect with your fellow Xfinity users.
Here is the overall link of Downdetector for you, update your area or region, and know the maximum about your Xfinity internet outage.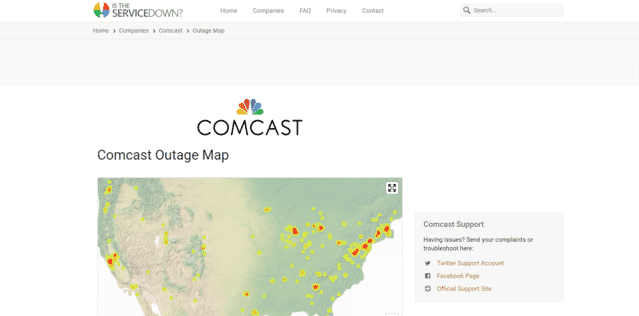 Locating your area with a proper map makes the work much easier. All you would need to do is look up your current area and check the up-to-date reviews and comments made on the Xfinity Internet outage.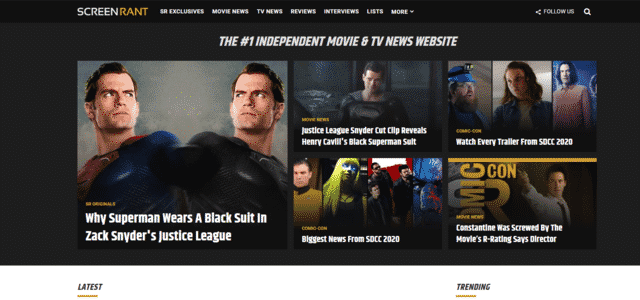 Those websites that readily fetch the best and updated news to your screens are the best. With the least effort, you can access the much-simplified news about your Xfinity internet connection using the SCREENRANT app. You can always subscribe to this website to not miss on its up-to-date news.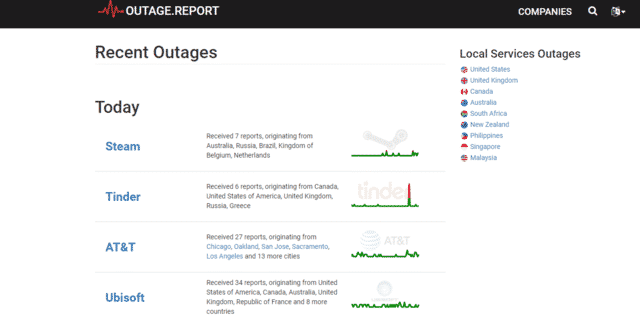 You can get the real-time outage reports on your Xfinity internet issue using Outage. Report. moreover, you can get to see users' live comments too.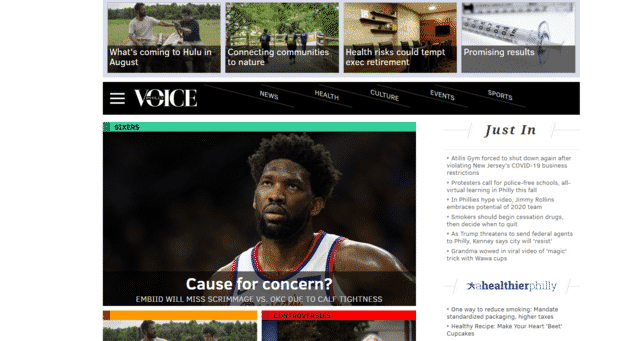 Just like SCREENRANT, Philly Voice is another top-notch news website that is extensively browsed to cherry-pick the most updated news. The good news is this website keeps providing major updates on various network carriers just like Xfinity.
Keep an eye on this site whenever you face an Xfinity Internet outage.
Conclusion:
If you are a struggling Xfinity user, you can easily get your Xfinity Internet outage located and fixed with navigating the above-mentioned websites. However, you can always contact your Xfinity customer care service when the outage is prolonged.