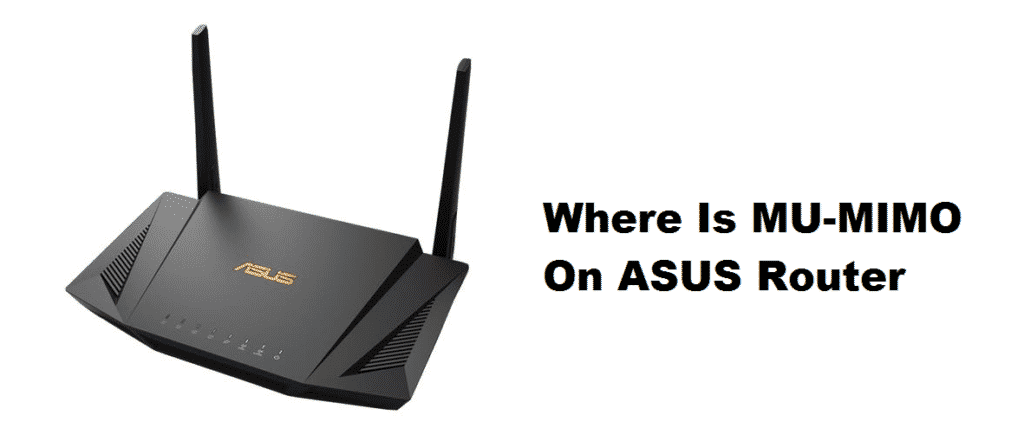 MU-MIMO On ASUS Router
The MU-MIMO (multi-user, multi-input, multi-output) is the new wave. Every new top of the line router will have this feature headline its spec sheets. Tech-leading companies like Asus, Linksys, Snapdragon, etc are all raving about it. Their products are all priced up to the sky because of it.
So what's that special about this technology?
This past decade we had WPA3 that improved our Wi-Fi security. Now with MU-MIMO, you can connect multiple devices to a single router and not lose any bandwidth quality. The previous version of this technology that used the 802.11n standard was a single router to a singular connection.
You had a router that transmitted a single Wi-Fi connection that when connected with multiple devices always had an issue with overloading. With its first come first serve moto the network environment it created always felt like a congested network space.
The MU-MIMO claims to fix all of these issues by allowing a single router to provide multiple Wi-Fi connections so that multiple devices can operate on different channels. This allows for an organized networking environment and eliminates congestion.
But this new technology comes with its issues. The technology only operates on 5 gigahertz. So if you are wanting to create a home automation system with your router it will become utterly impossible to do so. Because most of our home appliances function on a 2.4 gigahertz wave.
Similarly, the multiple Wi-Fi connections can only occur when both the source router and receiver have the MU-MIMO technology installed in them. Meaning this technology is not as useful.
Asus has been marketing this technology since day one. Now every new router released has the dual-band Wi-Fi 6 feature pre-installed. If you open a product, the first thing you see advertised is how you can achieve fast gaming speeds by using their new dual-band Wi-Fi 6 technology.
Anybody new to the router market has to consider, do I have a fast enough network that can handle this feature and do I have enough money to spend on this overpriced product. This is a next-generation product but many would still buy old pre-used Asus routers, as no matter how outdated the technology that the router operates on it still is enough for casual gaming and surfing.
You can buy a brand new Asus AX1800 that features the brand new technology for 300 Pounds on Amazon while a similar high-end product with a missing MU-MIMO feature is sold for only 150 pounds. No matter how high end the other product is marketed to be, it still doesn't make it worthwhile to buy it for that price.
We will only recommend you this technology if you are a dedicated streamer that has a high-speed internet connection or someone working in the fast-paced networking industry. Other than that for a common consumer, this is a high priced luxury whose features will only act as a decoration.
Whatever opinion you have about this technology, its without a doubt something that will revolutionize the networking industry.