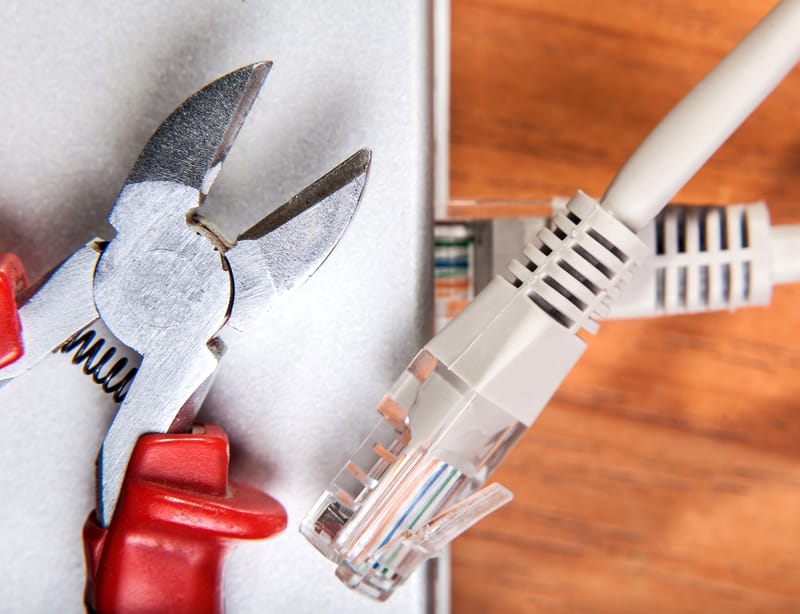 Having an internet connection at your home nowadays can be essential. People can even send data or receive it online as long as they have a working connection. This shows how amazing the internet is, but you should note that a proper ISP is required before you start using the service. This is where Viasat comes in. It is a famous American brand known for providing its users with satellite-powered internet connections.
There are several packages that you can select from which indicate how much speed you will get. Although, there are also some issues that you can run into with the service. One common issue being reported is that the Viasat model lights are blinking. This is why we'll be using this article to provide you with a few troubleshooting steps that can be used.
Viasat Modem Lights Blinking
1. Reboot Router
The lights on your Viasat modem are usually provided so that people can tell when the device is working. Different labels indicate what services are working currently. Considering this, the troubleshooting steps required for the problem can vary slightly.
In most cases, the issue can be fixed by simply rebooting the modem. The main reason behind this is that the process resets the memory on your device, fixing any issues that were on it. The only thing that you need to keep in mind is that your router stays off for a few minutes before you start it back up.
2. Not Connected to The Internet
If you notice that the lights blinking on your Viasat router are pink or red, then this means that your modem is not connected to the internet. The first thing that you need to check in this case is the cable coming from your satellite dish. Make sure that this is tightly connected inside the modem. If you notice that the cable is broken, then replacing it should fix the issue.
3. Reset Modem
If the lights blinking is green in color, then your modem might be running into technical errors. This problem can also be fixed with the reboot method mentioned above. However, if you are still getting the same issue then a hard reset might be required.
Simply, check the backside of your modem to locate a small pinhole on it. You have to use a small pin to press the button inside this pinhole and then hold it for a few seconds. If done correctly, your model should start rebooting and change the color of its lights.
This indicates that the device is now being reset. Make sure that you wait patiently until all of the lights become stable again. The process should allow you to fix the lights blinking error with your Viasat model so that you can use your internet again. If you are still getting the same issue, then contact the support team for Viasat.