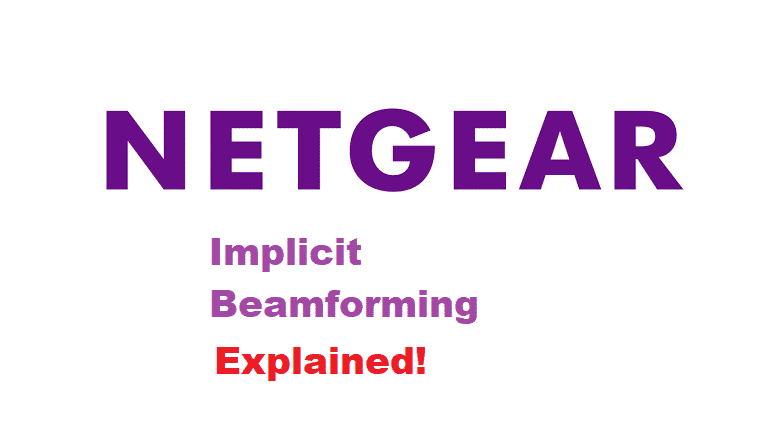 Beamforming
While browsing the internet, you may have come across the term "implicit beamforming". You might be wondering what the term means and its purpose. First of all, you will need to know how beamforming actually works. It is a signal processing technique that focuses a wireless signal towards a specific receiving device.
Usually, the signals coming from a router or broadcast antenna are spread in all directions. This results in a wider range but it makes the signal strength weak. By using beamforming, the signal is focused on the receiving device's direction. After this, the connection is more direct causing it to be faster and more reliable than it would be without this technology.
Types of beamforming
Mainly, there are two types of beamforming. One of which is explicit, which requires both transmitter and receiver to exchange information between each other about the radio channel. On the other hand, the second type is Implicit. This type is used in products that don't rely on both devices to require support for exchanging information.
Implicit Beamforming
Implicit beamforming is a service that allows the router to use information from its users' devices that supports beamforming to improve the Wi-Fi signals. As explained above this type of beamforming does not require both devices to support this technology. This makes it possible to work with any Wi-Fi device in theory. Hence, it is sometimes also known as universal beamforming.
Enable Netgear Implicit Beamforming
Mobile phone devices or similar ones that you carry around your house might see dropped connections or lower bandwidth from implicit beamforming. This is because only the router is transmitting the required information, without help from the endpoint. Resulting in the signals are not able to zero in as precisely.
Most of the routers allow their users to turn and off this feature. If you feel like enabling implicit beamforming can be worth it. You can simply use a router guider to test how your network functions with and without this feature. This will help you to check whether you get a boost from it or not. Considering this, you can switch on this feature if you are getting better performance with it enabled. Here is a short guide on how to enable Netgear implicit beamforming:
How to Enable Netgear Implicit Beamforming
This feature is usually enabled by default. But if for some reason it is disabled then you can follow these steps to enable it.
Launch your web browser from your computer or any device that is connected to the network.
Open the router's website by typing this URL in your search bar 'http://www.routerlogin.net'.
You will now be navigated to a login screen. Here you will enter your router's user name and password. The default user name for all the devices is 'admin'. Similarly, the default password is 'password'. These will be case sensitive so make sure that your caps lock isn't accidentally switched on.
After logging in, select the 'ADVANCED' tab followed by "Advanced Setup' and then 'Wireless Settings'.
Navigate yourself through the WPS Settings by scrolling down. Similarly, click on the unticked 'Enable Implicit BEAMFORMING' check box.
Press the 'Apply" button to save your changes.