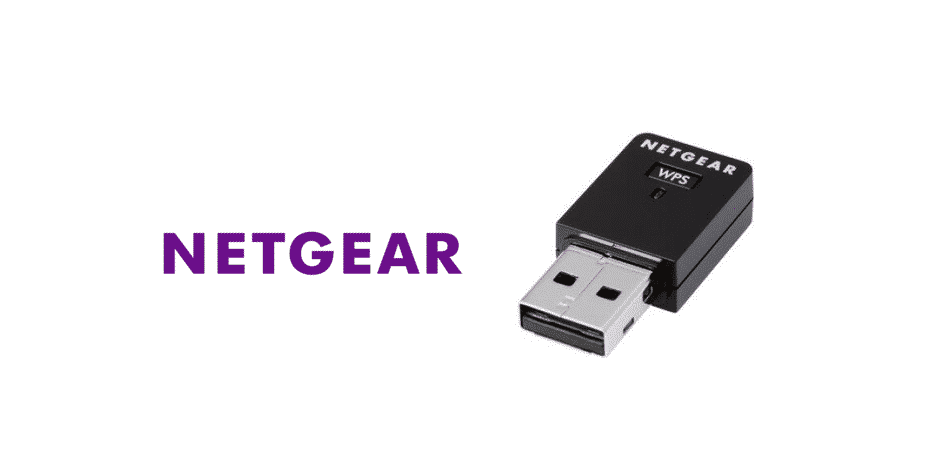 Having a stable internet connection at your home has become more of a necessity nowadays. This is because most people now work online. You can even purchase stuff and pay directly using online services. Aside from this, the internet even allows you to entertain yourself by playing games and watching movies. You can purchase cloud services that allow you to store your data online and remove it from your storage.
This can then be accessed as long as you have a working internet connection. Though, when it comes to connecting to your network. Most people prefer using Wi-Fi services. These might look clean but there are still some problems that you can run into. The most common one out of these is the signal strength being too weak when you are at a distance from your router.
Netgear N300 Wi-Fi USB Adapter
As mentioned above, having a low Wi-Fi range can be quite annoying as you are unable to use your connection. Considering this, companies like Netgear have come up with solutions that can be used. One of the best and easiest ones to use is the Wi-Fi Adapters. The N300 is among the best series of this device and requires only a few configuration steps.
You can then boost the range of your Wi-Fi all-around your house. Another great thing about these devices is that you can even install several of them at your home. This allows you to get signals in every nook of your house. Additionally, the strength allows you to utilize the best speeds from your connection without any limitations.
How To Install NETGEAR N300 WiFi USB Adapter Without CD?
When you first purchase the Netgear N300 Wi-Fi USB adapter. The first thing you will notice is that the user has to install the device's adapters on their system. This can easily be done with the CD provided with the device. Although, if for some reason you have lost the disk. Alternatively, if your system does not have a DVD-ROM to read the disk then you will be unable to use it. This is where the question comes in 'Is it possible to install Netgear N300 Wi-Fi USB Adapters Without CD'. The shortest answer for this is yes, you can easily install the drivers even if you do not have the disk with you.
Several methods can be used to install the adapters on your system but the easiest one of them can be through the device manager. For this, the user has to first open up their device manager by searching for it. Alternatively, you navigate through the start menu to find it. Once you open this up, the user will notice that all of their devices connected to their system are listed over here. You have to connect your USB Wi-Fi adapter with your computer as well for it to appear here.
Once it does, you will see that its name might be unidentified. Once you open up its properties, there should be an option to update the driver software on it. Clicking on it will automatically search the internet for any updates available and install them on your device. Make sure that your system has an internet connection on it when you try this. You should now wait patiently for the drivers to install as messing around with the computer can cause the update to fail.
Finally, once the software has been installed, run it to start the configuration setup. Aside from this, the second method that can be used to install the drivers is by downloading them straight from Netgear's official website. Just make sure that you type in the exact model of your Wi-Fi adapter to get the supported drivers. Additionally, you should choose the latest ones but not the ones released as test versions.
These are beta updates that have newer features on them but these can also have bugs on them that will cause errors on your device. Once the software completes downloading, you can install it on your system by going through the setup. One thing that you should keep in mind is that you must reboot your device once after the drivers are installed. This should be done no matter what method you used to install the drivers as your computer needs to replace some temporary files.