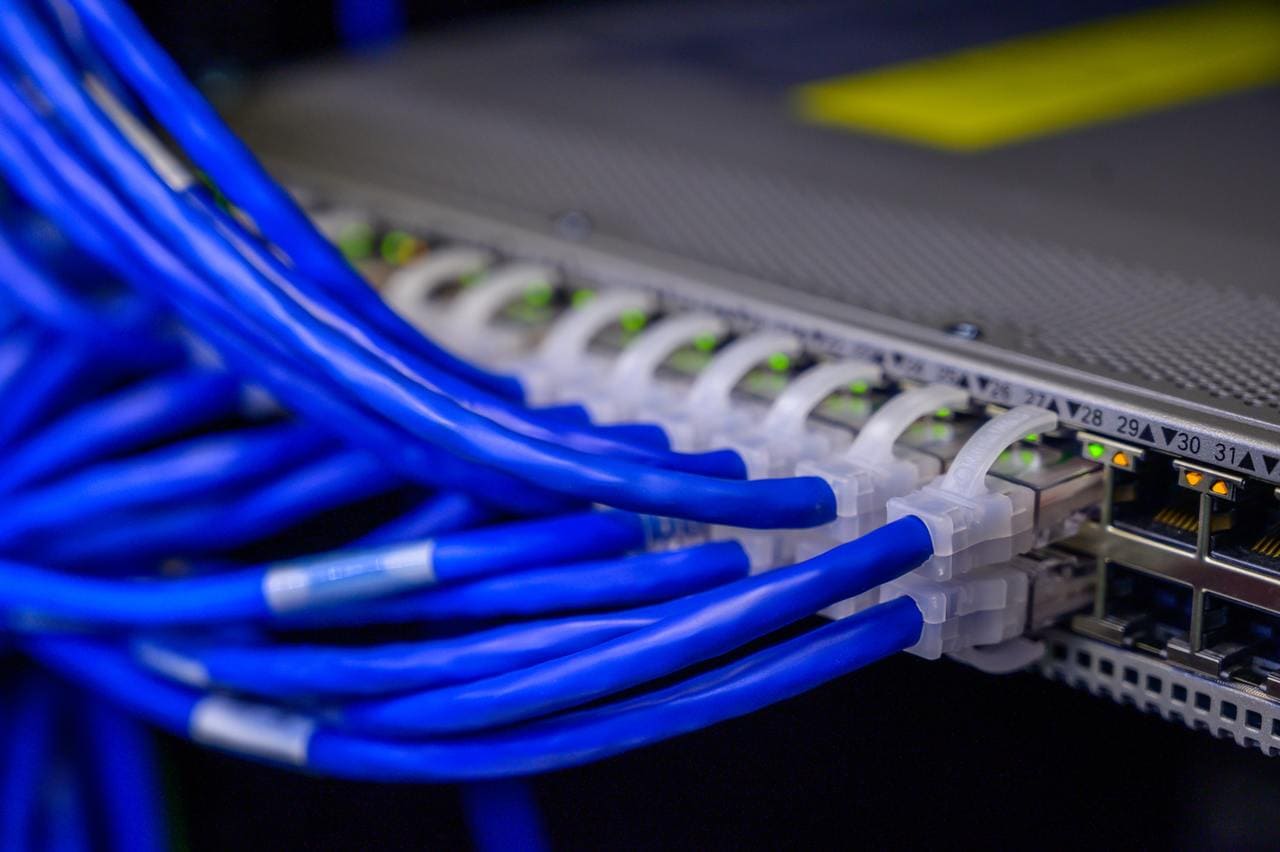 With the world adopting digitalization paradigms, the internet has become essential than ever before. On the other hand, smart homes have become an advanced trend to control and monitor the home with cutting-edge technology. All in all, the internet is integral, and people are always on the lookout for fast internet connection with high functionality.
It's needless to say that majority of the population prefers Wi-Fi internet, but it tends to disrupt the signals and affect the speed. Also, the Wi-Fi signal strength depends majorly on the location. The device might be compatible with Wi-Fi, but using the wired internet connection is a more suitable option. The wired internet connection is not secure and fast but is equally reliable.
However, people dread using wired internet connections because it is hard to install and can be complicated. To initiate the installation of a wired internet connection, we have shaped up the ultimate guide to help you optimize the process.
How To Get Wired Internet Upstairs
Above all, the modem remains constant, and you need it. If you had been using the Wi-Fi or even a wired connection, it's highly likely that you have the modem. These modems are important as they broadcast the internet connections. If you switch off the Wi-Fi, the all-in-one router will require you to plug multiple devices and connections in the modem.
However, if there aren't enough ports, you need to invest in the switch. This configuration will ensure that modem works suitably for wired connection. But make sure your chosen switch has enough ports to plug in multiple devices. The modem and switch are universal. In this article, we are sharing three different options to get a wired connection upstairs, so you might need additional products.
So, let's see how you can transfer your wired internet connection upstairs!
Method One – Powerline Adapters
As compared to Ethernet, powerline adapters are completely different. If you want an easy option, these adapters are the way to go, but you need to consider lesser stability and slow speed. Wherever you need the internet, one powerline adapter is installed in the wall, as it will convert internet signals. These signals shall transfer through power cables, which eliminate the need to invest in additional wires. There are no external cables or drilling involved.
Also, EMF isn't produced in this process, which reduces its overall EMF exposure, and according to expert advice, there is no need to opt for Ethernet as it will be a safer and secure option. However, you might need to invest in short cables as they are required for developing the connection between switch and adapter. If you are using the modem, then the adapter shall be connected to the modem. With this technique, you can install multiple adapters without compromising speed or ease.
Method Two – Ethernet Cables
This is pretty simple as all you need to do is climb the cable to the room where you need the internet. This sounds pretty easy and simple, but practice can be a bit difficult. The Ethernet cable will be required in abundance as it's advised to climb the cable from attics and drywalls, so they stay hidden. The cable is readily available and affordable, but crimping can be a tough task. But while you are at the store to buy cable, invest in the crimping kit to make your life easy.
While choosing the cable, keep the following things in mind;
Cat5 cable is readily available and cheap, but it slows down the signals as it's designed to transfer only 100 Gbps
Cat6 cable is a bit expensive, but it doesn't tarnish the speed and internet signals. For instance, more than three to four devices can be connected at once without compromising on the speed
As per our expert advice, it is better to invest a little more money today because, in the longer run, you will need faster internet, and investing in the cables two times will prove even more expensive. So, choose the Cat6 cable. Also, invest in switch as it's installed along with the model for easy troubleshooting in the future, one needs to be proactive!
This method is commonly chosen irrespective of difficult installation because it promises a reliable and stable internet connection if you have multiple devices with exceptional internet needs.
Method Three – Opting For MoCA
With this method, you need to utilize the current power cable network home for easy installation, but additional cable infrastructure is to be implemented as well for ensuring reliable and stronger internet signals. This method is basically the blend of Ethernet and powerline adapter methods the internet speed will be worth everything (yes, you need more bucks for it!) When you already have the cable TV wires, these can be converted into internet carrying cables.
The catch with these cables is 1 Gbps speed, which is better than both the above-mentioned methods. So, you need to install the MoCA adapters into the coaxial ports that are already present in the wall. With one end, a modem connection will be established while the receiving end will have the devices to be connected. However, before you make up your mind for this method, make sure you have a coax cable network in the home, or else, it will be as complicated as algebra!
Benefits Of Wired Internet Connection
With modernism, people often question the wires and adapter, and they have a common question, "why not the Wi-Fi?". So, there are multiple benefits adhered with a wired internet connection, such as;
Wi-Fi signals can pose adverse effects on your health
Wired internet connection fastens the process of file transfer when it comes to huge file sizes (Wi-Fi will start acting out with bigger files!)
You don't want to stay behind from the "chicken dinner" only because your internet connection wasn't reliable enough. With wired internet, there are no such lags in the gaming
Be it Netflix, iTunes, YouTube, or Hulu Plus, the wired internet connections will ensure better image quality with zero buffering
It's Christmas, and you are talking to your favorite aunt, but out of the blue, her face distorts, and voice becomes echo because your Wi-Fi wasn't working. So, these issues won't happen with a wired internet connection
Do we need more reasons to get started with setting up the wired internet connection? We don't think so. So, best of luck!