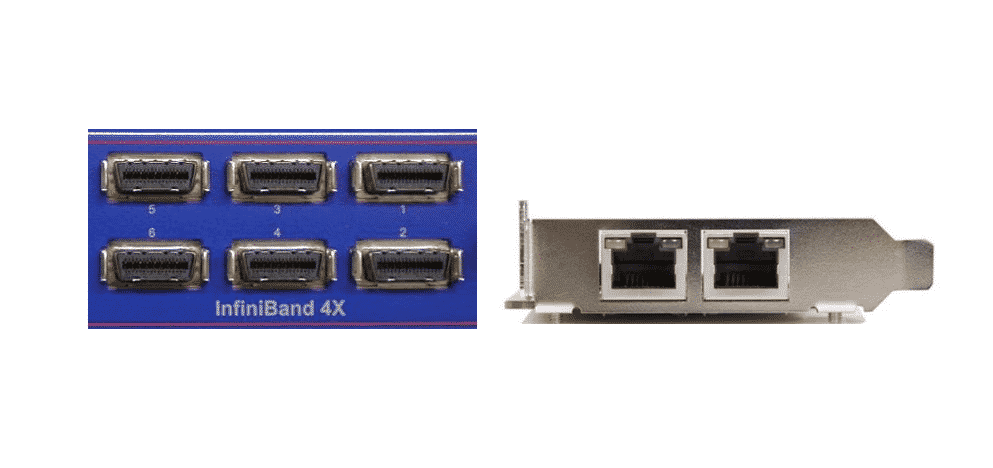 Cables can be used for several reasons. These include transferring data and huge files between your systems. Alternatively, you can use them to power up devices or even charge up their batteries.
Although, you should note that specific cables are designed for precise stuff. This means that no cable will be best under all conditions. Considering this, if you are interested in using a cable for something then you must think about what you will be using it for.
This will help you in better understanding which wire you should select. Two of the most debated cable connections are ethernet and Infiniband. If you are also confused about which one you should be choosing between the two. Then this article should provide you with all the information you need. You can then easily select one and use it for your system.
Ethernet vs InfiniBand
Ethernet Connection
Ethernet is one of the most commonly used cables out there, because of how cost-effective it can be. Even though the fiber-optic cables can have a much better information flow rate, it is just not viable for most projects to bear that extra cost.
Moreover, Fiber optic cables are fragile and even a minor impact can damage the glass threads inside the coating. If that happens, you'll have to patch up the defective part that can be quite a hassle.
However, in some cases, you just need to have that high-speed connection to streamline your workflow. Aside from this, another great thing about these cables is how easy it is to get them. You can find them in most online stores and even computer networking shops around you.
Although, you should note that it is important that you consider the differences between these cables before purchasing them. Ethernet connection cables are designed to work under specific conditions. These include the power requirements for systems as well as features like a half or full-duplex.
These can greatly affect the speed that you will be able to receive on your system. If you are confused about which ethernet cable will be best for your connection. Then it is recommended that you search online for information about them. This should help you in identifying the difference between these cables. Companies have also started to manufacture these in several colors.
This makes it easier for users to identify what the cable was designed to be used in. Although, it is still better that you go through the specifications provided about them on the product manual before selecting one. The main functions of these devices are to transfer internet data, connect devices through LAN networks and allow systems to send files between each other.
Infiniband Connection
Infiniband is a newer type of connection that was recently released. The great thing about it is the speed that users are provided with. While the speed for your connection will ultimately depend on what wire you choose, the speeds for them can go up to 40 Gbps or evermore. If you want to use these wires then there are some things that you should look out for in advance.
Not all systems provide users with the ability to use these cables on them. If you still want to use them, then some companies manufacture hubs and network cards. These can be installed on your system to give you access to a port where Infiniband cables can be connected to. You should also make sure that your hub does not have a limitation on speeds. You can then proceed to use an Infiniband cable on your system without any troubles.
Although, if either your wire or connector does not support the maximum speed available, then your devices will be bottlenecked. The best use for these wires is during LAN networking. This is because a huge amount of data is required to be transferred during LAN connections to keep all the systems connected and in sync.
An Infiniband cable should be more than enough to take care of your LAN networking. However, if you want to only use the wire for home use and nothing more. Then it is better that you with ethernet instead. Infiniband cables can get quite expensive if you are thinking of purchasing connectors for them as well.