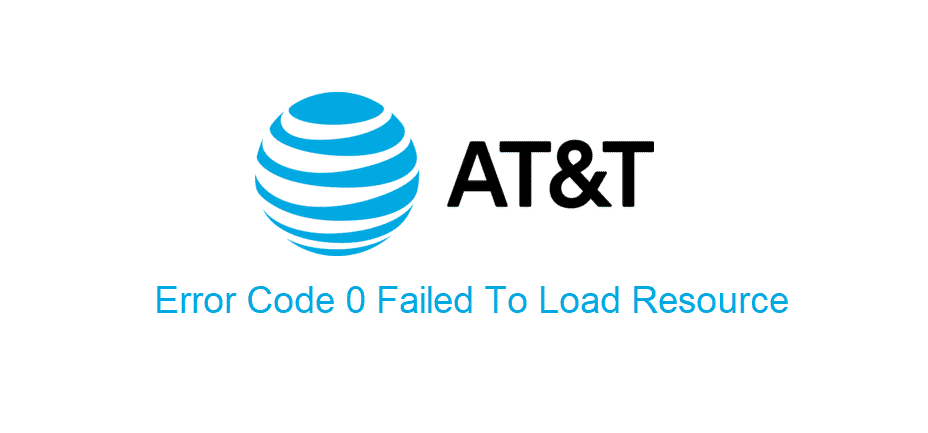 AT&T is not only one of the most stable, popular and widely used cellphone carrier in the US but also in the major parts of the world.
AT&T is providing a wide range of services for all sorts of needs that one might have, so that you can get a flawless experience with your services and enjoy the best possible communication when it comes to the internet, phone, cable TV or even the cellphone carrier.
If you are getting the Error Code 0 on AT&T, here is how you can fix it.
Error Code 0 Failed To Load Resource: What Does it Mean?
The error is something that you are going to see on the TV screen if you are using the AT&T TV service. The AT&T TV service is pretty cool and there are not many errors on it. The error code will appear on the screen, and there will be no coverage at all. This means that your TV is getting no reception and this can be caused due to a number of reasons. A few things that you should be checking on, in case you are seeing this error message on your screen are:
1) Check on Outages
First things first and there is a possibility that you might be getting some problems on the AT&T end. This is not something common, but it is not out of the question either. You need to ensure that you are not getting this problem due to some outage on the network. So, call AT&T and ask them if there are some outages at their end. If there is some outage, they will be able to tell you about it, and also confirm the ETA for a fix as well on your network. Once the outage is fixed, the error will be gone on its own and you will not have to face it again.
2) Check Connections
Secondly, you will have to ensure that all the connections are good and there are no problems like that. You will have to check the gateway and make sure that all the wires and connectors that are attached to the gateway are tight and connected properly. It would be better if you can disconnect all the input and output cables once and then connect them again properly. This will help you ensure that there are no problems being caused due to a loose connector or connection and you will be able to make it work flawlessly.
3) Reset the Gateway
Lastly, if nothing has worked out for you so far, you need to check on the gateway and reset it properly once. It is pretty simple and you will not have to do much. You just have to disconnect the gateway from your TV screen, and then disconnect the power cable on it as well. Keep it like that for 10-15 seconds and then plug back in the TV HDMI first and then the power cable. This will reset the Gateway for you and you will not have to worry about the error again.