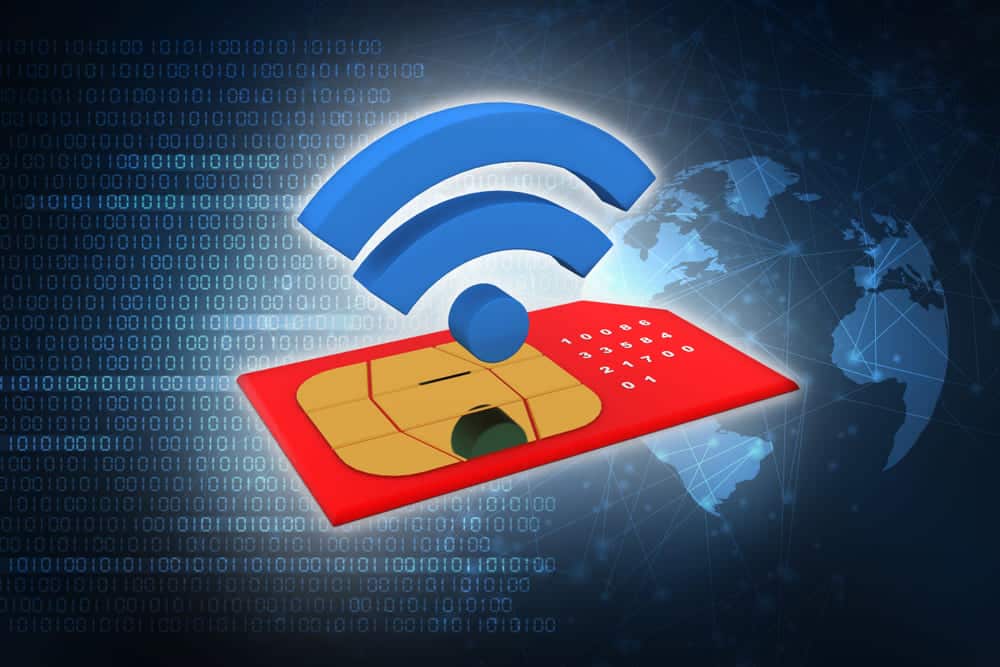 There are two ways that you can connect your device to the internet. This is considering that you already have an internet connection at your home. You can either choose an ethernet connection, which requires users to install wires all-around their devices and modems.
Alternatively, you can use a Wi-Fi connection which allows users to establish connections wirelessly. While the wireless internet might look clean, you should note that the speeds on wired are notably better. On top of being stable at all times, you will also get a much faster connection. Although, it is up to the user to decide which connection they want to go for.
Do I Need A SIM Card to Use WiFi?
Mobile users can only connect their devices to Wi-Fi. This is because these devices do not have an ethernet port on them. Talking about this, many users ask the question 'Do I need a SIM card to use Wi-Fi'. The quick answer for this is 'no' if you have an internet connection at your home or office.
Then you can simply connect to it using your Wi-Fi feature. These can be accessed from the taskbar by either swiping up or swiping down on your device. The process for this usually varies depending on the model you have. But you can check online to find the procedure for it if you have any troubles. Alternatively, you can also open these up through your settings.
You can then select a network that you want to connect to and open it up. If you have set a password on your connection then enter it to start using the internet. Most mobile phones automatically save the password and network, and you should be able to connect to it once you are within the range.
Why Having A SIM Card Is Important?
If your Wi-Fi connection can work fine without having a SIM card then you might wonder why it is needed. SIM cards are small chips manufactured by networking companies that you can install on your device. These will then allow you to get access to several features. This includes making calls, texting others, and getting internet services.
If you are interested in using these services then you should get a SIM card. You can then subscribe to different packages depending on your networking agency. The packages usually determine what your bandwidth will be and what speeds you will get. The list for these packages can be viewed directly from the official website of the company whose SIM card you are using.
The importance of having a SIM card is that you can get access to the internet even when you are out of the range of your Wi-Fi. This means that you will have a connection no matter where you are.
Users can also use tethering on their mobile phones to allow other people to connect their devices to your connection. Although, in the end, it is up to you to decide if you want a SIM card or not because it is not necessary to have.