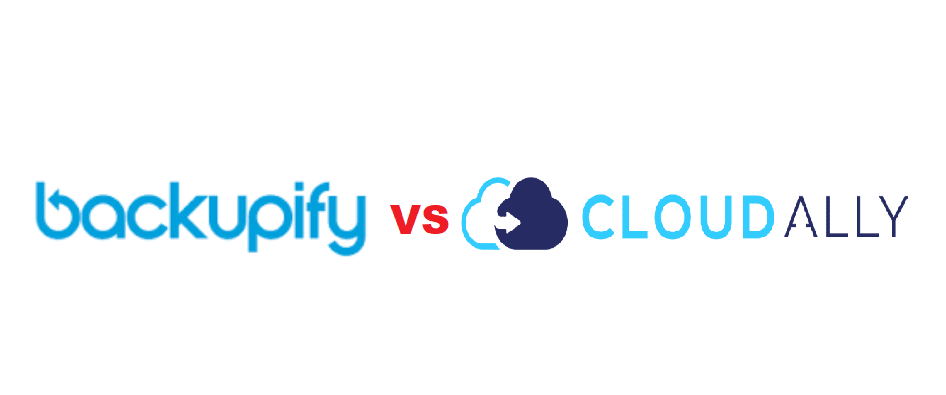 Every business needs a reliable backup solution to make sure their important data, files, and documents are always accessible. With hundreds if not thousands of backup solutions available in the market, it's become challenging for organizations to find a reliable cloud backup solution. However, two of them take a lead, including Cloudally and Datto Backupify. So, with this article, we are sharing a review of both these backup and storage solutions!
Datto Backupify vs CloudAlly Comparison
CloudAlly
CloudAlly is one of the best cloud storage and backup software solutions available in the market and it is designed with the ability to secure Dropbox, Salesforce, Google Suites, Office 365, One Drive, and Box.com. It protects the users from malware and offers daily backups (the backups are automated). The software is making it convenient for the users to manually add the backup data, delete it, or manage it as per their preferences.
It's one of the most reliable and comprehensive data backup solutions available on cloud services, which allows users to conduct error-free and non-destructive data restorations against accidental data deletions and viruses. It wouldn't be wrong to say that it's a SaaS backup provider that allows quicker data recovery. In addition, the backup software is extremely secure and the data is stored on Amazon S3 and AES-256 storage systems.
CloudAlly is extremely easy to use and allows users to back up Office 365 files within a few seconds. There are additional tools available that help compress the files to save the storage and it also provides a remote access feature, which means you can access the files whenever you want, irrespective of the location. The best thing about CloudAlly is that there is a free trial available and you will get the quote-based pricing strategy, so you pay for what you use.
On top of everything, it allows the users to create another protection layer for the backed-up data. As the name suggests, it keeps all the files and data on the cloud platform, which makes it easier to restore them. In addition, the company has 24/7 customer support available. As far as the setup is concerned, it won't take more than a few minutes but it's limited to being a web client. All in all, the restoration and backup features are extremely efficient. Last but not least, there are different tabs available to keep an eye on the account activity.
Datto Backupify
Datto Backupify is another data backup and storage option which is designed for MSPs and offers daily backup to the users and there is a flexible recovery option available. It has become a reliable choice for cloud applications associated with Google Workspace and Microsoft 365, such as Google Drive, Gmail, Teams, SharePoint, and OneDrive. In addition, there is SaaS protection available to deliver efficient and effective data management.
There is single dashboard management available with this software, which not only streamlines the onboarding process but also optimizes the management. Datto has per-license pricing available, so you only have to pay for what you use. In addition, there are volume-based discounts available, so the organizations can access the margin-rich solutions to protect the cloud apps. Datto Backupify is basically a cloud-to-cloud data security platform.
It has an extremely user-friendly and intuitive admin interface available to control the features and conduct the data restoration process. As far as the restoration is concerned, you will be able to restore the lost as well as corrupted files within a few seconds. In addition, there is an automatic backup option available, which prevents data loss and you can schedule the automated backups three times a day. Also, when it backs up the files, it retains the file's original size to ensure compression doesn't result in data loss.
There is a data export feature available, so you can send the files directly to the team. In addition, Datto Backupify has been integrated with end-to-end encryption, promising no security threats to the data during the backup, restoration, and export process. Many people don't know this but it has HIPAA security compliance, which makes it suitable for medical organizations as well. On top of everything, the users can set role-based permissions, so only authorized people can access the information!