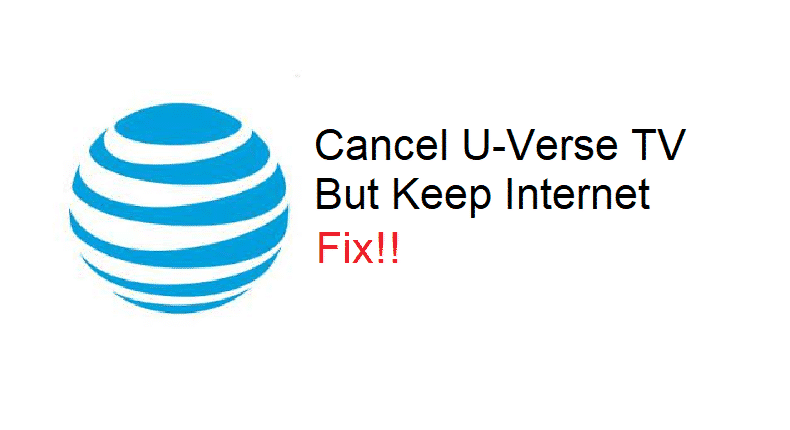 AT&T U-Verse subscription is certainly a great thing to have, and you don't have to worry about managing the subscriptions and more. There are also lesser cables to deal with and you get to pay the bills all in one place as well. But at times you might not need some service and you might want to cut that down.
If you are wondering about canceling the U-Verse IPTV subscription because you might not need that, there are a few things that you would need to know as they play an important role in all this. Here are a few important factors that you will need to know.
Cancel U-Verse TV But Keep Internet?
Is this Possible?
While many people might think that it is not entirely possible. That is not true and it is possible for you to cut out on any of the services and keep the others. Yes, there might be some changes on the billing that you will definitely need to be careful about, but that is not much and you can definitely get your way to work around that.
How to Achieve this?
Now, you get all the other options to manage your subscription with the AT&T U-Verse account but that is not an option in the account and that is why you will need to call the support to get that sorted out. You will need to call the billing department and ask them to cut down on the service that you don't want to keep on your account.
They can do it on their end for you and you will not have access to that service and will not have to pay for that. However, there are certain points that you will need to know that concern billing and they will also be informing you on that according to the package that you might have.
It is pretty easy to get rid of a service that you don't use or don't want to have, but these details that you will need to know before you make a decision.
Cons
If you are on a bundled service, you get to pay them in a single place. But, if you choose to cut off on the bundle, and leave out any of the services. The package will be revised and you will not have the bundle anymore. That means, you might have to pay for the remaining two subscriptions separately and that might end up in you paying more than you were paying for the bundle in the first place.
Another thing that you will need to know is that when you are on the bundle, you get to enjoy all the services like unlimited broadband internet, and also the IP Telephone service with unlimited resources on it. However, they will be limited if you are not taking the bundle and that doesn't only mean that your usage will be restricted to a certain point, but it will also mean that you will be charged for any overages.