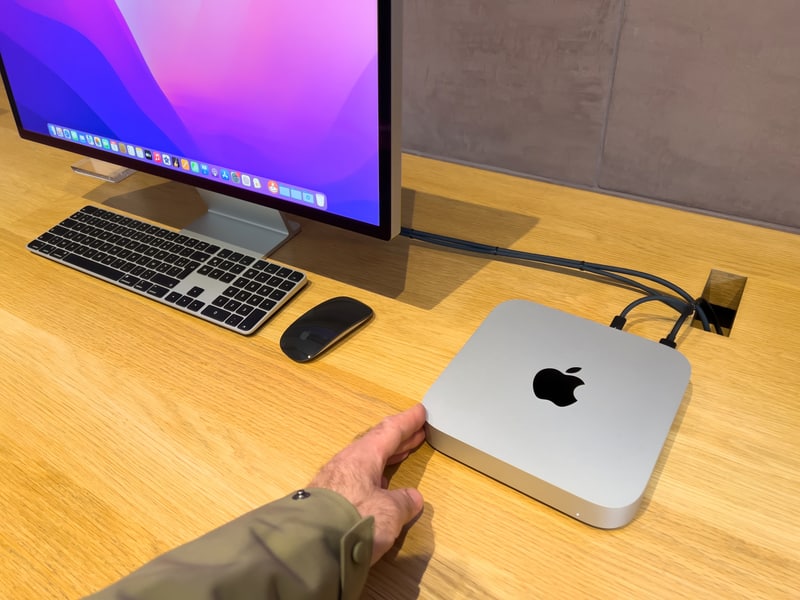 Apple is one of the best brands one can choose for their gadgets. Ranging from smartphones to smartwatches and laptops to desktop computers, they have something for everyone. Similarly, they launched Mac Mini, which is the smallest desktop system designed by Apple and is widely used by people who need something for general work and small enough to carry around. However, the users need to connect Mac Mini to Wi-Fi to browse the internet and do other work. So, let's see what can help!
Can Mac Mini Connect To Wi-Fi?
Yes, Mac Mini can be connected with a Wi-Fi connection. It has promising connectivity solutions, which means the Bluetooth and Wi-Fi are quite amazing. For instance, it is designed with a gigabit Ethernet port for people who want to establish a wired connection. In addition, there are thunderbolt and USB ports available to extend the internet connection. Now that it's clear that Mac Mini can be connected to Wi-Fi, we are sharing the instructions that you can follow;
First of all, you need to switch on the Mac Mini and tap on the wireless network icon
Click on the "airport on" option
Now, click on the SSID (this is the name of the wireless network) with which you need to connect
A new window will appear, and you have to enter the internet's password and press the "enter" button
Then, you will be connected to the internet if the password is correct. Lastly, just open the internet browser on Mac Mini and try to browse to verify the internet connection
Mac Mini Is Not Connecting To The Internet
Now that it's clear that you can connect Mac Mini to the internet and ways to connect to the internet, there are various issues people face while connecting their desktop to the internet. So, if you are having issues connecting Mac Mini to the wireless connection, let's see some troubleshooting steps that you can take, such as;
1. Internet Network Not Working
First of all, you must check if the internet network is working or not. This is because if the internet network is faulty, your Mac Mini will not connect to the internet. First of all, you should try to reboot the internet device (router or modem) because it can refresh the internet signals and enhance internet connectivity.
Secondly, you need to check the internet cables connected to the router/modem to make sure they are working well. For instance, you have to inspect the cables and replace them if they are damaged because scuffed cables can lead to internet issues.
2. macOS Version
The second thing that you need to try is to check the macOS version of your desktop. This is because if the Mac Mini has an outdated software version, it will restrict the internet connectivity and other communication features. So, if there is a macOS software update available, download and install it on your Mac Mini.
3. Call Your ISP
The last resort is to call your internet service provider because they will help establish an active internet connection. Moreover, the ISP will troubleshoot the internet connection to improve the connectivity.