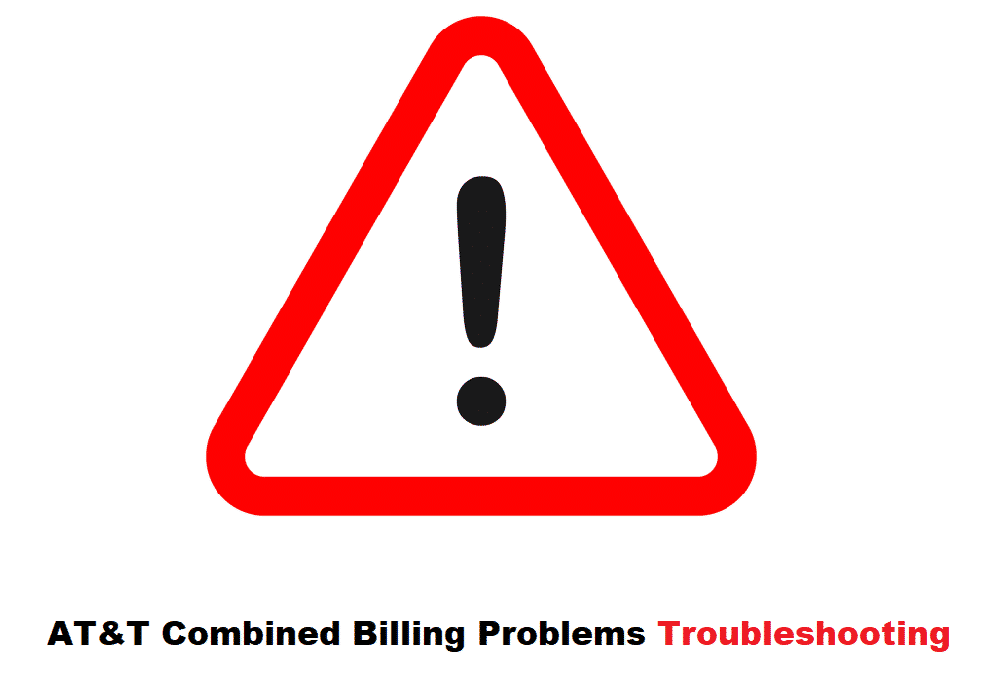 AT&T is a well-known network company with various telecommunication packages that meets your communication needs. Given this popularity, the brand has always tried its best to offer top-notch services to its clients, and they tend to launch new features to assist the clients. One such feature is combined billing, but it can be hard to understand the characteristics of this feature.
What Is Combined Billing?
According to AT&T, a combined bill is all about using one bill with only one account number for various services. For instance, you will be able to use AT&T internet service and DIRECTV services under the same account number and on one bill only. It allows the users to combine AT&T internet services, U-verse TV, DIRECTV, and other wireless services on the same account.
AT&T Combined Billing Problems
While the combined billing feature promises great assistance to people who have subscribed to multiple communication packages, there are various problems that are bugging the users. To help you ensure proper outcomes, we are sharing everything you need to know about using combined billing without any errors.
1. Advanced Billing
The majority of AT&T users are concerned about them being charged for the services in advance. However, this is not a problem or an error because AT&T really bills you in advance for the service. Depending on the dates, it is understandable that two payments would end up on your first combined bills. As you move forward, you will only have to pay the bill for one month (yes, it will be in advance for the subscribed services). If you think that this is an extra payment, you don't need to worry about it.
2. Taking Too Much Time
The majority of combined billing users complain about the company taking too long to optimize the bills for different services. AT&T says that you have to pay every bill separately until the company is done combining the bills, and the entire process can take over two months. However, if AT&T is taking longer than two months, you have to get in touch with the company representative or customer support to speed up the process.
3. Higher Bills
Another common problem associated with combined billing is that people are charged a high amount, particularly when the first combined bill comes through. However, it is not a problem or an error because it's meant to be higher, particularly if you aren't paying off the separate bills. This is because the unpaid balances on different DIRECTV, AT&T Wireless, AT&T internet, AT&T phone, and U-verse TV will be carrying over the first combined bill.
If you aren't aware of which charges will appear on your first combined bill, there are various additions, such as monthly charges, unpaid balances from different accounts before the bills were combined, and partial-month charges. In addition, it will include the one-time charges, equipment charges, purchases, wireless usage charges, and surcharges. Lastly, it will have the sets of the recurring charges if you were not billed for the services of the previous month. As far as the wireless overage charges are concerned, they are billed once the charges have been incurred.
If you are worried about the video bills, you will need to choose the account from the screen's drop-down menu, and you will be able to see the video bill, which will be available for over thirty days. On the other hand, if you don't know how to find the balance and charges, we are sharing the instructions below;
Open wireless in the combined bill
Choose the previous activity option on the combined bill, and you will be able to see charges adjustments and payments
You can find the list of data used, received, and sent text messages, and wireless calls made during the billing cycle. For this purpose, just click on the "view paper bill" and the PDF file will open
Lastly, use the reprint section to print down the bill
4. Unable To Add New Services
If you already have some accounts that you want to add your combined bills, you can simply call customer support at 800-288-2020, and the agent will be there to assist. This means that you won't have to worry about adding new services to the combined bill on your own.
To summarize, the combined bill is a great option for people who have a hard time paying multiple bills, but to get the best outcomes, you have to pay the bill on time.