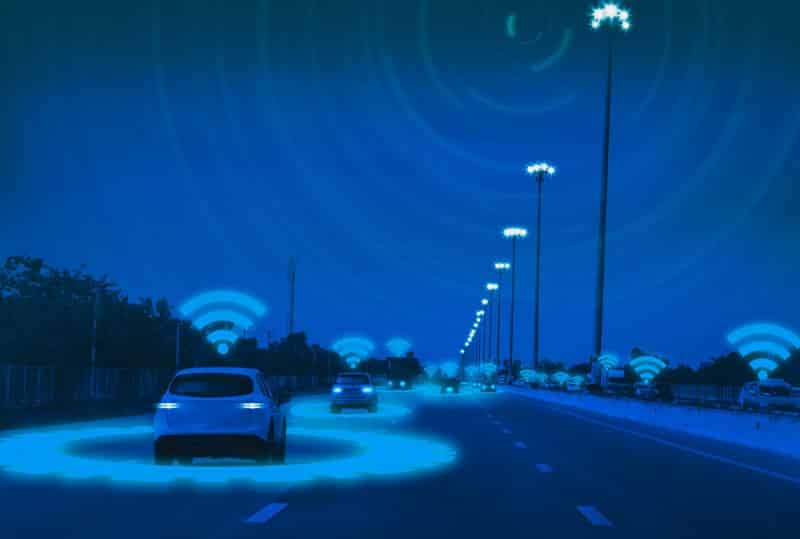 Heard of the technology startup company Veniam? If you haven't before, you're likely to hear a lot more about them in the near future. They're industry leaders in the field of connected transportation, a technology receiving lots of interest from automakers and transportation infrastructure planners. Connected transportation is a dimension of the Internet of Things (IoT) that perhaps you, gentle reader, haven't yet considered. Now cars, buses, trains and virtually any mass transit vehicle can become a mobile Wi-Fi hotspot, as we'll explain below.
What Is "Connected Transportation"?
As James Brehm writes in IoT Evolution magazine, "The global transportation market is the largest vertical market within the machine-to-machine and Internet of Things movement…. (It concerns) tracking the transportation of goods via land, sea (and) air… safety and security applications like OnStar… (and) connecting fleets."
Applications are essentially divided in two categories: single vehicle application with connectivity to the cloud or dedicated IT support (e.g., Onstar or BMW Connected) and cooperative safety/efficiency applications, e.g., platooning and onboard alert systems such as blind spot or road works warnings.
This industry niche is already big business with plenty of room to grow. Brehm estimates that as of 2015, "the current (connected) transportation market is worth more than $4.5 trillion…. (but) currently less than 8% of passenger vehicles and 20% of fleet vehicles are connected…." And with Google's creation of the Open Automotive Alliance (OAA) in 2014, bringing the Android platform to automobiles, expect to see more consumer awareness of connected transportation in the years to come.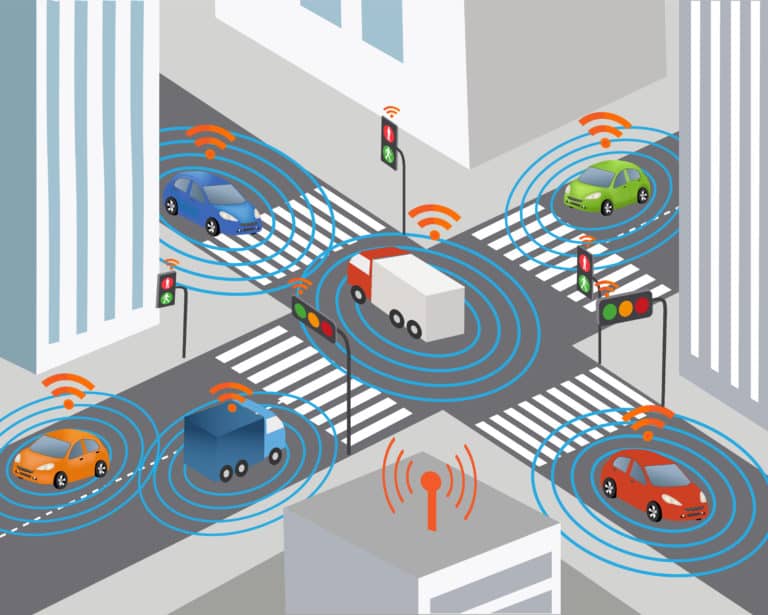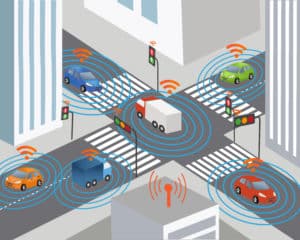 Veniam — Wi-Fi Hotspots for Vehicles
With the demand for wireless connectivity at an all-time high and certain to grow in the years to come, Veniam has positioned itself as a major player in deploying Wi-Fi mesh networks for transport vehicles. Readers of this space may remember our article last year on home Wi-Fi mesh networking. Veniam's conceptualization goes a step further, utilizing software, hardware and cloud components to deliver managed services to the intelligent transportation systems of cities like New York and Singapore. Veniam has built the world's largest network of Wi-Fi connected vehicles while offering free Wi-Fi to almost half a million users. Hence Veniam is a purveyor of services intended for deployment in what is called the "Internet of Moving Things (IoMT)."
The backstory of Veniam is a testament to the growth of IoMT and its looming impact for wireless connectivity across the globe. Founded in 2012, the company has witnessed astonishing growth and received glowing accolades for its innovations. Case in point: Veniam received the $500K grand prize from the MIT Portugal Global Innovators venture competition, sponsored by Caixa Capital and run by MIT and Portugal's ISCTE School of Technology and Architecture. Based in Mountain View, CA, Veniam rubs shoulders with other Silicon Valley stalwarts such as Google, Symantec and Samsung. Other accolades include:
Winner of TU Automotive Best Auto Mobility Product/Service
Winner of the "Best New Venture" at the WBA 2015 Wi-Fi Industry Awards
Winner of the 2015 Red Herring Top 100 Award
Winner of the NOS Innovation Award
Most Likely to Succeed Idea within the Cable Industry at CableLabs' Innovation Showcase
Named 2015 Gartner "Cool Vendor" in Smart Cities
Named FierceWireless "Fierce 15" Top Wireless Company List of 2015
According to Jeff Vance of startup50.com, Veniam made its bones by "develop(ing) and implement(ing) missing network mechanisms that allow vehicles to connect to heterogeneous networks, leverage multi-hop communications effectively, hand off active sessions seamlessly among different access networks (including cellular and vehicular WiFi), secure vital machine-to-machine (M2M) connections, and manage delay-tolerant data." Moreover, Veniam technology facilitates operators to monitor and administer system networks from the cloud, giving them the capability to provide remote firmware updates while continually enhancing system performance.
What makes these developments so significant is that existing Wi-Fi standards stipulate that data transmissions must be "handed off" between access points. In the past, this has necessitated delays  since connectivity must be terminated by one access point before being handed off to the next access point. Thus the implication is Veniam has developed super low latency for data packet handoffs, a major technological stumbling block that has plagued both cellular and Wi-Fi users for years. How many times have you had a dropped call on your mobile device whilst driving down the road? Thanks to technologies developed by Veniam, those annoyances will soon be naught but bad memories.
In this company-produced video from YouTube, Veniam explains its role in IoMT:
IEEE 802.11p and IoMT
The standard governing IoMT is IEEE 802.11p. Savvy Wi-Fi users are no doubt familiar with 802.11g/n/ac; 11p applies to wireless access in vehicular environments (WAVE). WAVE supports Intelligent Transportation Systems (ITS) applications using channels within the 75 MHz bandwidth in the 5.9 GHz band (5.850-5.925 GHz). This is a slightly higher frequency than used by IEEE 802.11ac, the latest Wi-Fi standard operating in the 5 GHz spectrum.
The challenge of course is that if IoMT is to work as envisioned, the 5.9 GHz bandwidth must support a virtually unlimited number of mobile devices simultaneously. Network requirements will demand that one access point must support hundreds or even thousands of simultaneous connections on roadways and other transportation arteries. Veniam backed its technological claims by transforming the mid-sized Portugal city of Porto into a virtual company case study, interconnecting mass transit systems with the software, firmware and cloud elements needed to seamlessly communicate data between moving vehicles.
Coda
Of course Veniam doesn't have this niche all to themselves. Cisco conducted its own IoMT case study in the Austrian city of Linz by connecting trams, stations, ticketing machines and digital displays using Ethernet networks. The deployment of Wi-Fi was of course a great hit with passengers and the sensors installed on vehicles enhanced ridership capacity management as well as improved operational efficiency.
Save