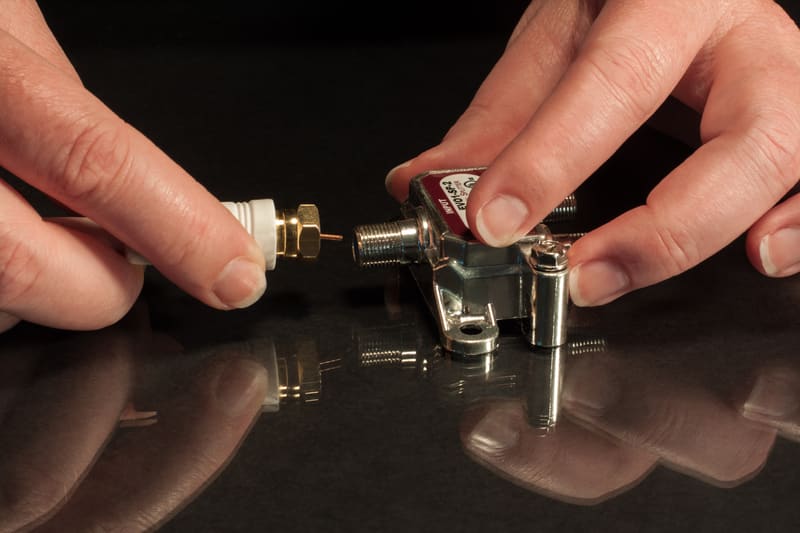 Most businesses that require an internet connection use a LAN network. Talking about this, Actiontec is a famous brand that provides routers made to set up LAN networks. While these devices are amazing, there are also some issues that you can run into with them. One common problem that people have been complaining about recently is that the Actiontec MoCa adapter coax light is not on. This is why we will be using this article to provide you with a list of steps that can be used to fix it.
Actiontec MoCa Adapter Coax Light Not On
1. Check Cables
If you notice that the coax light on your Actiontec MoCa adapter is not on, then there is a high chance that your connection might be running into issues. There are a few things that you can check in this case but start by checking the cables you are using.
In most cases, the problem is caused by using the cables in the wrong configuration or not installing them properly. This is why you will have to carefully check the configuration and tighten all of the coax cables. Once done, reboot your router to see if the light comes on or not.
2. Damaged Coax Wire
Aside from the coax cable is loose or not configured properly, there is also a chance that this might be damaged. You can closely observe the cable to look for any breaks or damages. If there are any then replace them with a new one to fix your problem. You can also test the cable by connecting it to another device.
3. ONT Problem
Some people use ONT when setting up a LAN network. These can be amazing, but you should note that there are also some problems that these devices can run into. If your ONT gets damaged, then this might start rebooting after a few seconds or minutes.
This causes the connection for your router to get interrupted which as result prevents the connection from working. The only way to fix this issue is by replacing the ONT with a new one.
4. Contact Customer Support
If the light on your Actiontec MoCa adapter is still not on, then there is a high chance that your device is faulty or there is something wrong with it. Instead of trying to troubleshoot it further, you should contact the support team for Actiontec. They should be able to provide you with a solution that can be used. Just make sure that you provide them with all the details required about your problem.
Conclusion
Given above are all the different ways you can resolve this issue with the Actiontec router's lights. Try each of them in order, and you'll be able to find at least of them helpful. This issue is a common one, but you should be able to resolve it without further issues using the steps we've mentioned here.