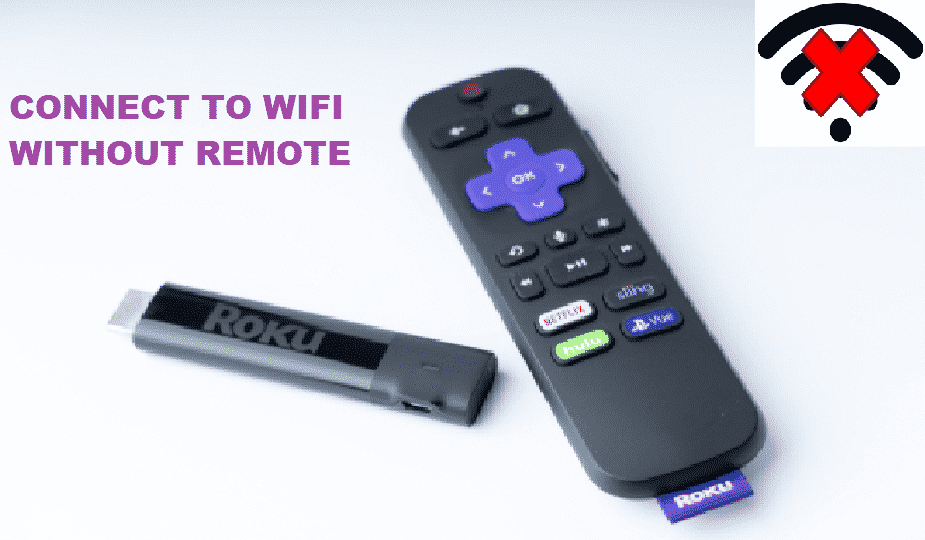 Introduction
Who does not want to enjoy online video streaming? There will hardly be someone who is going to resist to the online video streaming. Roku is one of those online video content streaming company that let its customers enjoy full access to all the video content available at the moment. You can run it with ease through WiFi.
But, what if your Roku device is not connected to your WiFi and you have lost the remote that was the only possible way to access the WiFi. What are you going to do now? Will you leave it until you find the remote? Certainly not. So, follow the article and get the perfect solution to connect your phone.
Roku Not Connected To WiFi And Lost Remote
Why is Remote necessary to Connect Roku to WiFi?
If you own a Roku device, you must know that there are no options to operate your Roku device except remote. There are no navigation buttons on the Roku device, neither there is any other option other than the remote to connect your Roku to the WiFi.
It'll be a hard nut to crack to connect your Roku to WiFi without having a remote control. If you are here reading this article, do not worry about connecting your Roku device to the WiFi network even without a remote. We have brought a perfect solution for you to connect your Roku to the WiFi. So, follow all of the instructions of this article, and you will be able to connect your Roku device to the WiFi connection.
How To Connect Roku To WiFi Without Remote
There is only one possible solution that will help you to connect your Roku device to the WiFi without a remote. Either you will be applying this method, or you are going to get a new remote.
1. Connecting Through Digital Remote
The first thing you need to do for the former method is to enter your mobile settings and turn on the mobile hotspot. After turning on the mobile hotspot successfully, the next thing that you need to do is give your wireless connection a new name and then select the security mode as WPA2 PSK.
Once completing this process successfully, save your mobile hotspot. After it, the next thing you need to do is download the Roku app on your mobile phone. If you already own the Roku mobile app, then open the Roku app on your mobile phone to move towards the next step.
Now look at the bottom of your Roku mobile app, you will see the remote option at the end of the mobile screen. Now, once you have got the remote icon, tap it to open the digital remote. Next, you will witness a digital remote on the new screen. The digital remote will be similar to the hardware remote.
Now, just like the actual remote, use this digital remote to connect your Roku device to the WiFi. For this, you'll have to go to the settings and find a wireless network. After it, enter the password that you have set up. Once everything is done in an orderly manner, your Roku device will connect to the WiFi.
2. Use the Old Remote If Possible
It is possible that this is not your first Roku device, and you have owned different Roku devices before. If you have an old remote of the same or relatively same Roku model, try using it. Maybe it will work. Not all old remotes will work on it. Only those with similar series will probably work.
3. Customer Service Center
First of all, you will not have to choose this method if you own a smartphone. But, in case of emergence, you may call the customer service center for further guidance. They will guide you to connect the Roku to WiFi in a simple way.
Conclusion
If you have lost your remote and want to connect your Roku device to the WiFi, then this is the perfect article for you. It will assist you in resolving all your issues related to Roku remote and connectivity to the WiFi. Try the above method, and you will be able to connect your Roku device to WiFi without a remote. If you have any questions, then let us know.