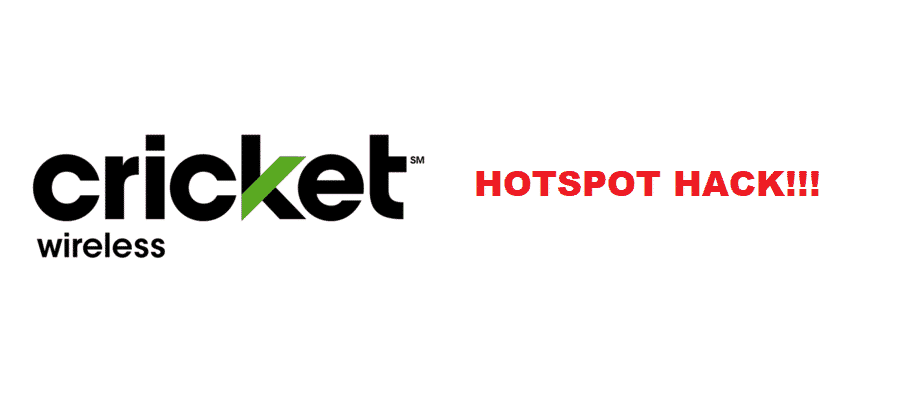 AT&T network carrier, a prepaid one, has been providing some services under the name of Cricket Wireless. These services are quite user-friendly and been giving their customers 10GB of additional data free of cost which is regarded as a big plus point with AT&T prepaid Cricket Wireless services. But the subscribers of Cricket Wireless with the $55 unlimited internet plan comes without a hotspot.
On the contrary, the other $60 unlimited plans come up with 15GB, that can be used for both hotspots use and the internet. However, these plans for some customers never stand enough which is why they always look for some hacks and cheats. In this article, we have provided you an authentic and tested solution by which you can avail endless hotspot with Cricket Wireless.
What Is A Hack For Free Cricket Wireless Hotspot?
First of all, you would need to have your AT&T account paid up to use Cricket Hotspot, then you can go on with following these steps as a heck to get unlimited free hotspot with Cricket Wireless. The procedure hack goes the same for both Android and iPhone users.
Here they are:
Install Setting Database Editor:
Go to your phone's PlayStore or AppStore and type Setting Database Editor. Download the application until its completion and open the app.
Scroll Down To Tether Entitlement Check State:
Right after opening the app, keep scrolling down until you find Tether Entitlement Check State.
Change The Subject Number:
A dialogue bar will appear upon tapping on the Tether Entitlement Check State. Type "-1" in the bar. Make sure to add minus sign before 1. Enter the settings bar and close the app. Your Hotspot would be switched on.
Operations Within The Settings:
Follow these instructions:
Go the Settings on your phone.
Now open Mobile Networks.
Tap on the access points name.
Go the option that says "Cricket".
You will be given a list full of copy-related options starting from MMS Proxy to APN roaming protocol. Look up them and copy everything you see.
Go The APN Type:
Make sure you write these default settings hacks in the APN type. Here they are:
default,mms,dun,supl
After typing off these default codes within the APN type, you would have to switch off the application and quickly go to your phone' interface. Check for your mobile hotspot if it is working. However, if it doesn't work readily, restart your phone.
Open the Hotspot Settings, you will see Cricket Wireless working. Make sure to check the generic settings of your phone's hotspot options, you will see that none of your MBs are being used. Instead, your phone internet is utilizing on the free hotspot. This is one of the most convenient ways to get a free unlimited hotspot.
Conclusion:
Using the above hack and the Mobile Hotspot on, you take your Cricket Wireless network with you wherever you want as AT&T Cricket Wireless provides coverage to all 50 America's states. To all the Cricket Hotspot users, follow the above hack and tether away happily!