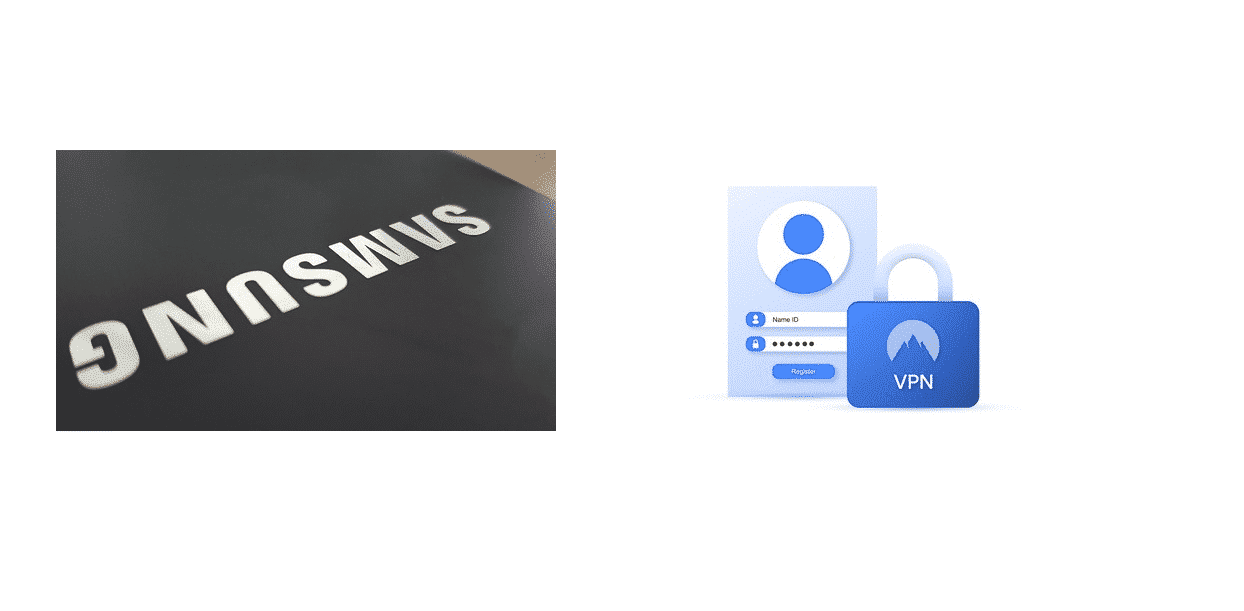 The use of a VPN is very essential in making sure your anonymity isn't breached whilst browsing the internet.
Moreover, more than 100 websites are blocked from being used in Singapore so whether you are a local or visiting the country and have a Samsung device, you will want to have access to the best VPN to allow the usage of restricted websites.
One of the greatest elements of a VPN is that it will give you the freedom of accessing any blocked websites across the world on your Samsung device. However, there are several VPNs that are designed for your specific needs, so it is important to make sure you are using the right VPN to get the best experience.
5 Best Singapore VPN for Samsung Devices Review:
The following are some of the best VPNs for your Samsung devices:
1.  NordVPN – Ensures strong privacy and great speed
2.    ExpressVPN   Fastest and securest VPN
3.    CyberGhost – Excellent encryption and speed
4.    SurfShark – Easy to use on all devices, best for streaming
5.    PrivateVPN – Simple and security-driven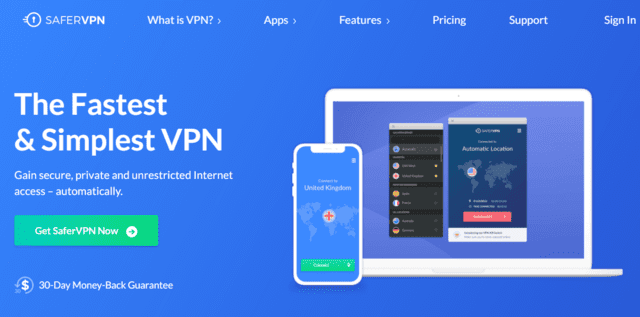 NordVPN alone has over 5000+ servers across the world with around 60 of those in Singapore. It focuses on ensuring that you are using the internet in the safest way possible. If you are looking to keep your browsing history private NordVPN is the one for your Samsung device as it automatically protects your Wi-Fi, especially convenient for use of public Wi-Fi.
The feature that NordVPN provides that will also suit your Samsung device is CyberSec. This feature will automatically block annoying pop-up ads that show up on your device and keep you safe from any malicious websites. To top it all off one server will secure up to 6 devices of your devices at the same time.
To ensure double the protection NordVPN has the finest double encryption system, which sends your data to 2 separate VPN servers allowing your data to pass through safely. It has a strong privacy policy that does not allow any IP logs and strictly does not share any user data with other countries or companies. Considered to be one the safest VPNs in the market, and a great choice by people around the world.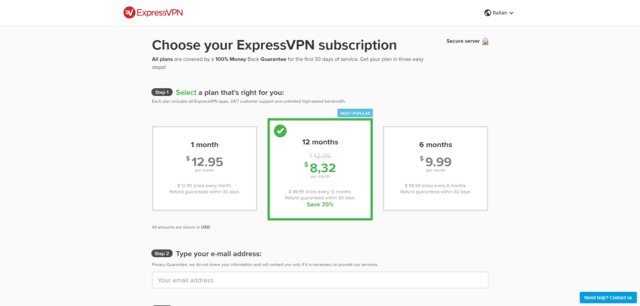 This VPN is known to be the number one trusted leader in VPNs. It has over 3000 different servers in countless different countries around the world and is best known for its speed whilst streaming and warrants a smooth streaming experience without interruption for its users. Even if you are experiencing any trouble, ExpressVPN provides excellent customer service that can help you get back to your desired content in no time.
This VPN also has exceptional security, and apart from staying anonymous on the internet, it helps protect your data traffic and safeguards against any attempts to pry or steal information. Using 256-bit AES encryption, and protecting against DNS and IP leaks ensures all internet traffic is securely transferred from where it is sent to where it is headed. ExpressVPN stores no personal information on users and records no logs, and even offers better anonymity options by allowing the user to pay through Bitcoin for extra privacy.
ExpressVPN has apps for all major platforms, especially Samsung mobiles, and has competent support staff on hand for any queries. Try it out today and get secured.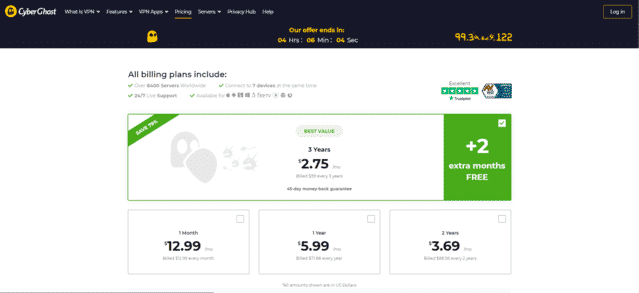 The price of a VPN is also a great factor when choosing the best VPN for you. Therefore, choosing CyberGhost if you're looking for a cheap VPN that will not only guarantee 100% anonymity but has a 45-day money-back guarantee even with its incredibly cheap plan. It operates in 90 countries with around over 6000+ servers. Not only is the VPN providing a significant price it also operates to safeguard the user's data by not sharing data with any third parties.
CyberGhost will give you access to geo-locked websites and will allow you to stream any Netflix library outside of Singapore. It also unlocks BBC iPlayer, Disney+, and gives access to any other restricted video content on your Samsung device. In a rare event of a problem occurring CyberGhost has 24/7 customer support that will help in the best way possible. Even still, it has an unbelievably easy interface to navigate through and comes with pre-designed profiles specifically tailored for different types of work.
Not only is it best known for its speed and server size, but it is also renowned to be the most privacy-centered VPN providers in the industry and makes sure the user's data never falls into the hands of anyone looking to misuse it. Choose CyberGhost to be your default VPN and never have to worry about being unsafe on the internet.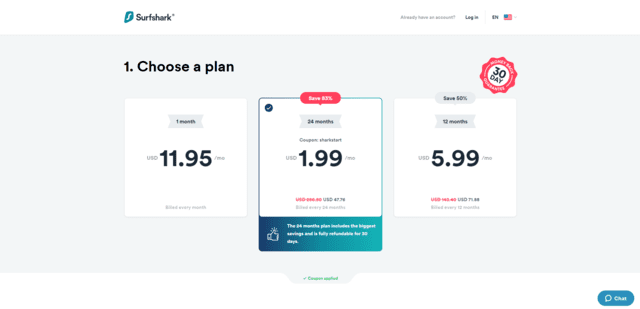 SurfShark is a great option for people looking to buy their next VPN under a budget without compromising on speed and security, and still getting multiple features in return. Although with a relatively smaller network of servers (1000+ servers around the world across 60+ countries), it has managed to rush past most of its competition and safely secure itself as one the fastest VPN provider in the market, with Private DNS servers and optimized servers great at unblocking streaming websites.
Not only that but it is also the only VPN with unlimited connections on a singular account, meaning you can have all your devices secured without having to worry about any limitations.
SurfShark has the same easy interface on its mobile app as it does on the Windows one, with extremely simplistic design and having all major security features like the Killswitch and split tunneling easily accessible within the app. While the CleanWeb feature helps block ads and protect against malware and trackers, the Multi-hop will keep your session completely private and secure.
Test out this great VPN for 30 days and enjoy all the features it has to offer added with incredible speeds.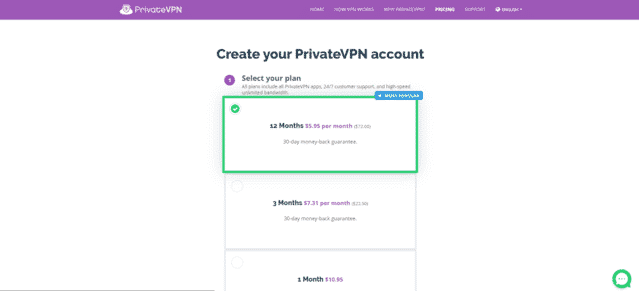 If you're looking forward protect your phone or tab from hacking or any other cyber threats, and privacy is your main concern in choosing a VPN then look no further. As it says in the name itself, this particular VPN is centered around privacy and keeping the user safe and anonymous.
Not only is it the safest and easy to use, but it also has quality security features like 256-bit encryption and has more security protocols already built-in and enabled on the default user profile, thus there is no need for complicated tinkering in options yourself.
It has a great in-house support system, offering to ticket and live chat options to its customers in the case of any query or error during use. Despite having a smaller network than most VPN providers, PrivateVPN has good connection speeds to all its servers and even unblocks and streams Netflix and other similar streaming platforms without any buffering or lag.
With great configuration options and plenty of other features, PrivateVPN is a good choice at a fair price.
Choosing The Best Singapore VPN For Samsung
With the right VPN, keeping your Samsung devices safe and secure can be completely hassle-free, with user-friendly apps from all these VPNs offering a variety of options to tinker around with. Not to mention impeccable security and a way to keep your entire digital presence secure and anonymous. Whether you're in it for the speed, or the easy-to-navigate app or just need a reliable VPN for your phone, this list can help you make a better choice and choose one that fits your preference.